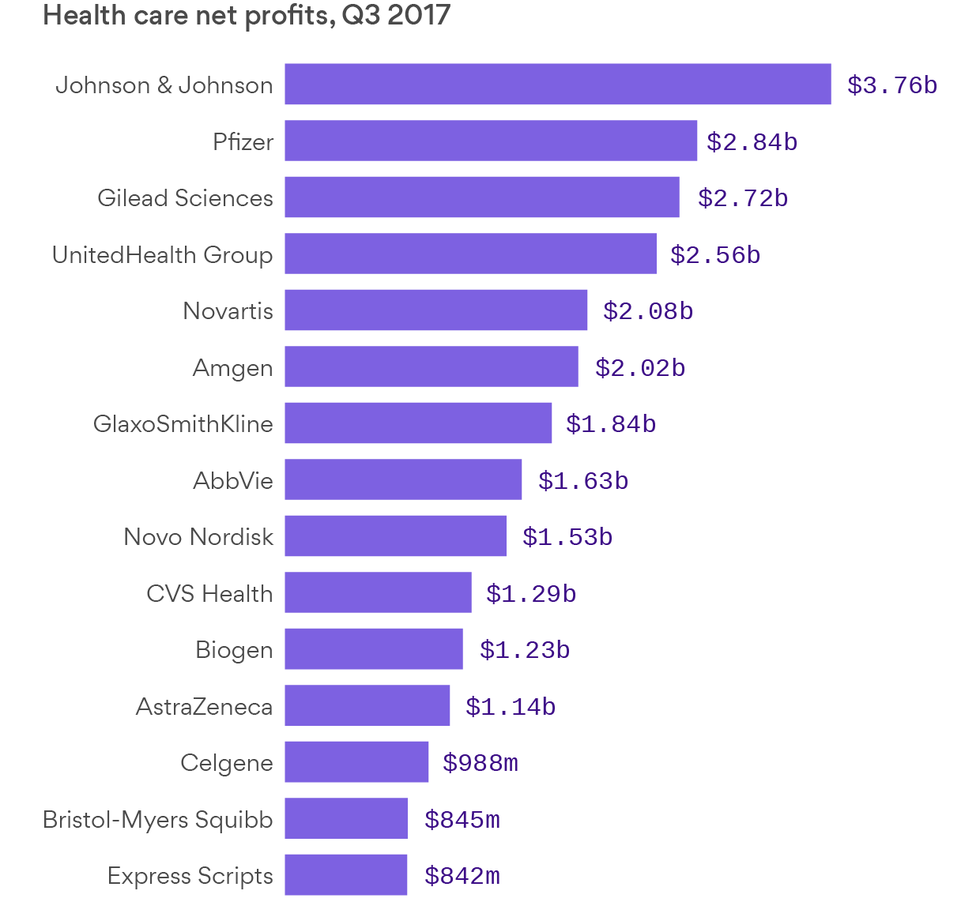 Data: SEC filings; Chart: Andrew Witherspoon / Axios
Axios' Bob Herman has been tracking the health care industry's financials over the third quarter, in which the 99 largest publicly traded health care companies cumulatively collected $33 billion of profit and $577 billion of revenue worldwide.
Winners: Pharmaceutical companies collected more than 60% of those profits, but only 22% of the revenue.
No health care company netted more profits than Johnson & Johnson, the behemoth maker of drugs, medical devices and consumer products like Band-Aids and Tylenol. Its net profit was $3.8 billion in the quarter.
8 of the 15 highest net profit margins were at drug companies.
12 of the 15 highest net profit totals were at drug companies.