https://www.modernhealthcare.com/legal/feds-owe-health-insurers-16-billion-unpaid-subsidies-judge-rules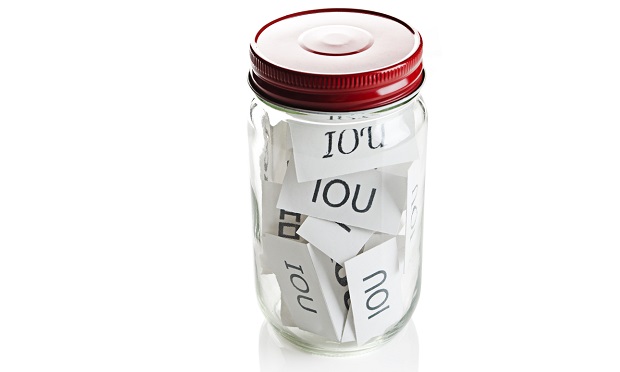 A federal judge this week ordered HHS to pay about 100 health insurance plans a total of $1.6 billion in unpaid subsidies.
While the federal government will likely appeal the case, the judgment illustrates the sheer magnitude of the funds the Trump administration could be forced to pay.
The insurers are part of a class action brought by Wisconsin-based Common Ground Healthcare Cooperative, which challenged the federal government's failure to pay cost-sharing reduction subsidies that were intended to lower healthcare costs for certain people who bought coverage on the Affordable Care Act exchanges.
The federal government owes $159 million to Blue Shield of California and $132.1 million to Blue Cross and Blue Shield of South Carolina to make up for the unpaid cost-sharing reduction subsidies. Utah-based SelectHealth, Dayton, Ohio-based CareSource and Oscar Health, headquartered in New York, are also owed some of the largest amounts.
Judge Margaret Sweeney in the U.S. Court of Federal Claims in February 2019 ruled in favor of Common Ground and other insurers that brought similar lawsuits, finding that the government violated its obligation to pay the cost-sharing reduction subsidies when the Trump administration abruptly cut them off at the end of 2017. The government argued that Congress never appropriated the payments.
Insurers responded by hiking premiums to make up for the absence of those subsidies. Because of the way ACA premium tax credits are structured, the federal government ended up paying higher premium tax credits as a result.
But Sweeney said the lack of an appropriation and the insurers' strategy for mitigating the loss of the cost-sharing reduction subsidies by hiking premiums doesn't get rid of the government's liability. Sweeney ordered the insurers to file a report indicating the amounts they each were owed for 2017 and 2018 and entered judgment on the claims on Tuesday.
Katie Keith, a health law professor at Georgetown University and ACA expert, said the judgment, while big, is less than the $2.4 billion that insurers initially estimated they were owed.
Nicholas Bagley, law professor at the University of Michigan Law School, said the government will likely appeal now that a judgment has been entered; the merits of that appeal will likely be resolved by some consolidated cases related to the cost-sharing reduction payments already pending in the U.S. Court of Appeals for the Federal Circuit, which has not yet set a date for oral arguments.