https://usafacts.org/reports/facts-in-focus/medicare-part-d-prescription-drug-cost?utm_source=EM&utm_medium=email&utm_campaign=medicaredive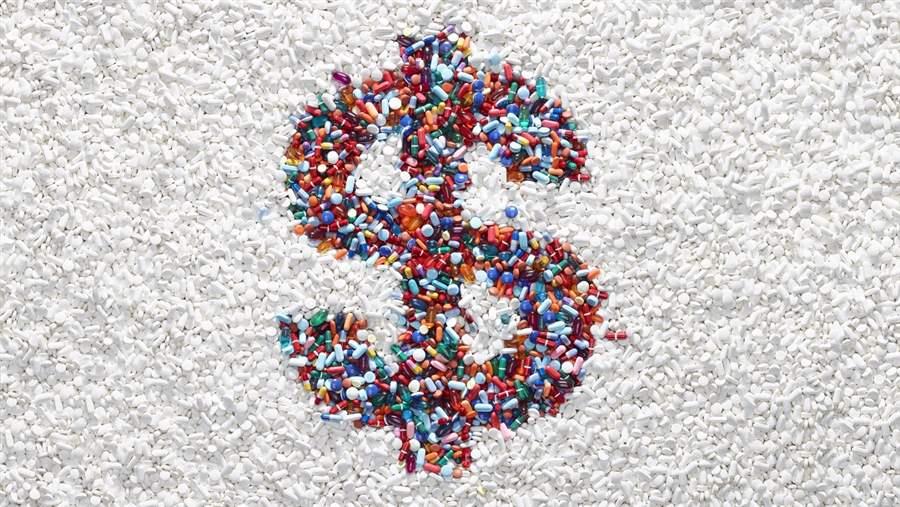 As of 2017, the government now spends more on prescription drugs than private insurers or individuals out-of-pocket. Medicare payments alone account for 30% of the $333 billion spent on prescription drugs. In 2005, Medicare was responsible for just 2% of prescription spending.
Medicare's expanding role at the pharmacy came with the 2006 creation of Medicare Part D, a program that offers supplemental prescription drug coverage plans to Medicare enrollees. The federal government tracks all claims paid for through Medicare Part D.
Sifting through the data allows one to see how spending on drug brands and drug types has changed for Medicare.
The graphs below show how spending has changed. Spending per claim, or simply the cost of a prescription, have gone up in drugs used for cancer treatments or diabetes. Meanwhile, prescription costs have gone down for blood pressure drugs, even as total claims for those drugs go up.
During 2017, Medicare Part D beneficiaries took out 1.4 billion prescription drug claims on 2,878 different brands of prescription drugs. The total spend, before rebates and discounts kick in, was $152 billion.
All those figures are up from 2013, when Medicare prescription drug spending stood at $102 billion on 1.2 billion claims on 2,294 different drugs. Between 2013 and 2017, prescription drug spending increased 15%, claims increased 18% and spending per claim increased 29% from $81.02 per claim to $104.56 per claim
The Centers for Medicare & Medicaid Services documents drug spending for three programs: Medicare Part B (drugs administered by health professionals), Medicare Part D (prescription drugs patients generally administer themselves) and Medicaid (prescription drugs).
The interactive graphic below shows Part D total spending (combining out-of-pocket costs with Medicare payments) and claims from 2013 to 2017.