https://www.axios.com/private-equity-firm-apollo-buying-lifepoint-health-1532121720-9e9a07eb-3090-4da3-9183-48144da93695.html?utm_source=newsletter&utm_medium=email&utm_campaign=newsletter_axiosvitals&stream=top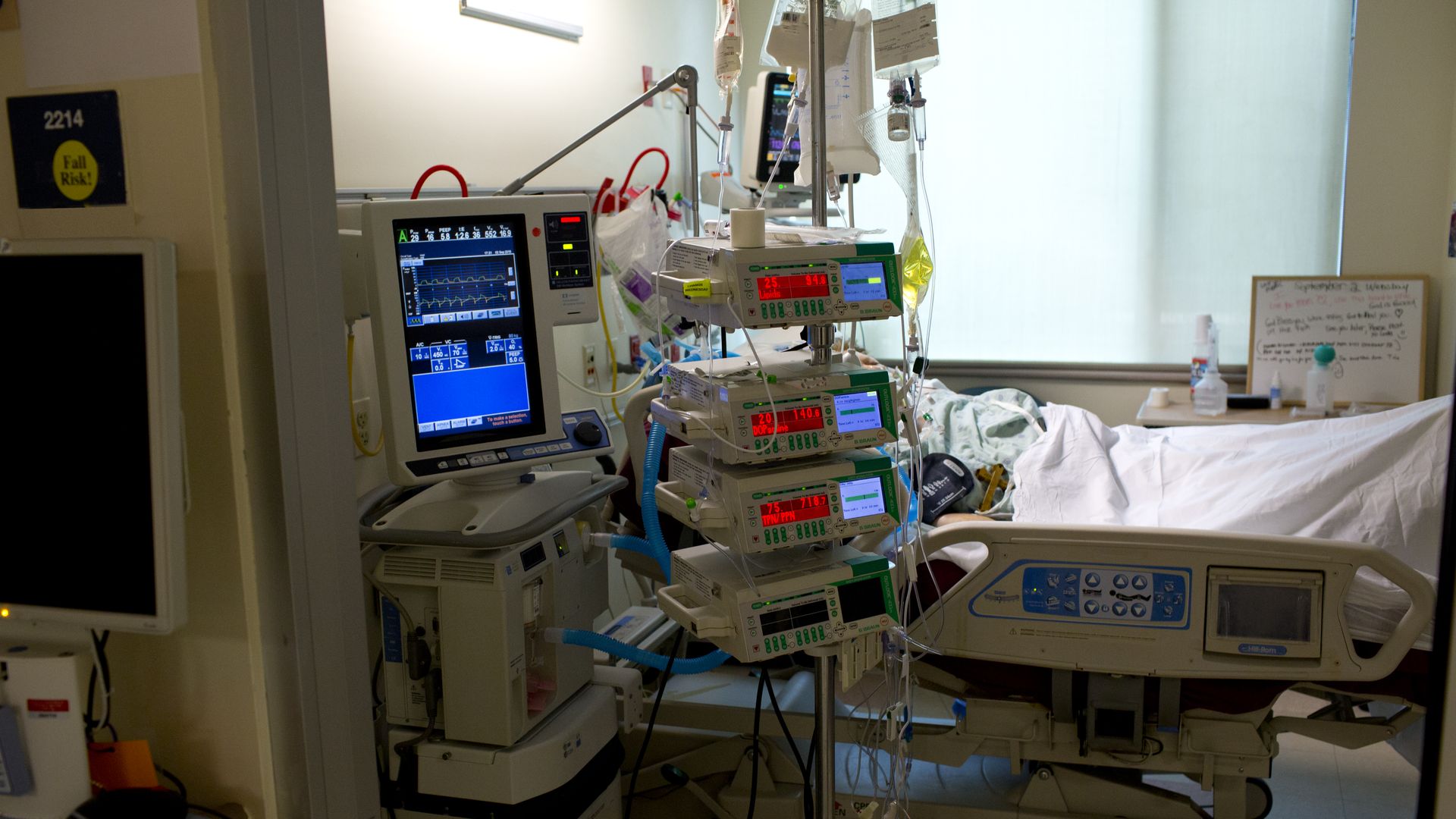 LifePoint Health owns hospitals in mostly rural areas.
For-profit hospital system LifePoint Health is nearing a deal to sell itself to private equity firm Apollo Global Management for $6 billion, including debt, Reuters reports. Apollo acquired a separate hospital chain — RegionalCare Hospital Partners, which is now known as RCCH HealthCare Partners — in 2015.
Why it matters: Private equity is craving health care deals right now, and this buyout would further consolidate the hospital industry, which is attempting to turn around a pattern of stagnant admissions.
Reuters reported Friday that private equity firm Apollo Global Management was considering buying LifePoint Health in a deal valued at $6 billion, which included debt. Axios' Bob Herman breaks down the proposed deal…
Thought bubble, per Bob: Private equity has its hands all over the health care industry these days. But it's a little surprising to hear such a large price tag for a company that owns mostly rural hospitals, which have struggled with fewer admissions and have relied more on the lower-paying Medicare and Medicaid programs.
The bottom line: Gary Taylor, an analyst with J.P. Morgan Securities, wrote this to hospital investors over the weekend, "We certainly do not expect another superior offer for a low-growth, challenged rural hospital company."