https://mailchi.mp/a2cd96a48c9b/the-weekly-gist-october-1-2021?e=d1e747d2d8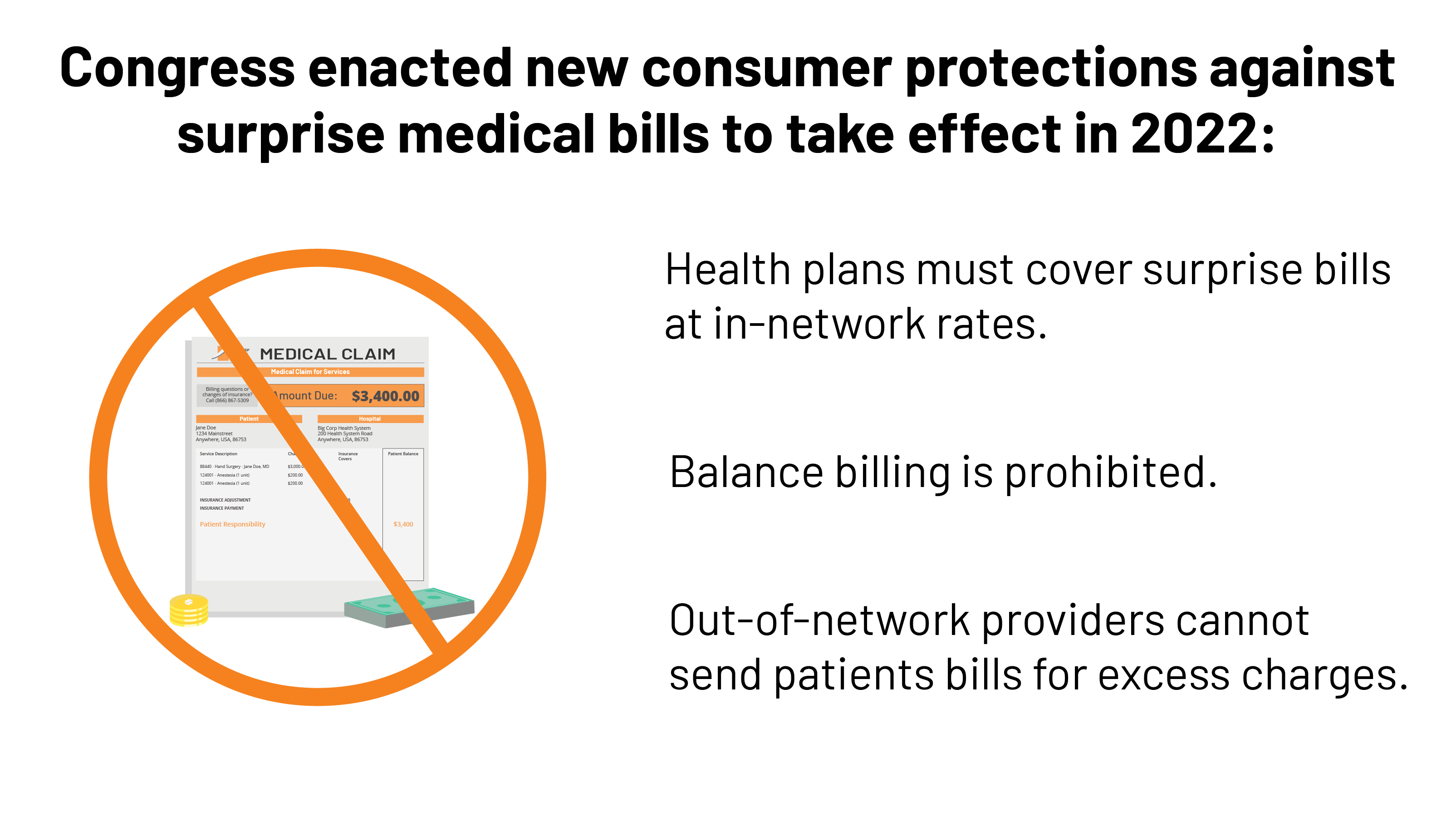 On Thursday the Department of Health and Human Services (HHS), along with other federal agencies, released the long-awaited second half of its proposed regulations implementing the No Surprises Act, passed by Congress at the end of last year, which bans "surprise billing" of patients who unsuspectingly receive care from out-of-network providers.
The interim final rule, which will take effect on January 1st after a comment and review period, lays out a process for addressing disputed patient bills, first through a 30-day "open negotiation" between the patient's insurer and the out-of-network provider, and then through a federally-managed arbitration process.
Of most interest to insurers and providers who have lobbied fiercely for months to ensure a favorable interpretation of the law, the new regulation specifies that the outsider arbitrator, to be agreed upon by both parties, must begin with the presumption that the median in-network rate for services in the local market is the correct one. The arbitrator can then modify that price based on the specific circumstances of the case.
That method was broadly favored by insurers, and AHIP strongly endorsed the proposed approach, saying in a press release that "this is the right approach to encourage hospitals, healthcare providers, and health insurance providers to work together and negotiate in good faith." Predictably, the hospital lobby felt otherwise; the American Hospital Association reacted by calling the rule "a windfall for insurers", saying that it "unfairly favors insurers to the detriment of hospitals and physicians who actually care for patients." 
The ultimate winners here are patients, who will gain important new protections against the potentially crippling financial implications of surprise billing. We'd agree with HHS Secretary Xavier Becerra, who told the New York Times that the new rule would "[take] patients out of the middle of the food fight," and provide "a clear road map on how you can resolve that food fight between the provider and the insurer." It's about time. 
Still unresolved: the high cost of out-of-network ambulance services, left out of the No Surprises Act altogether. Let's hope Congress circles back to address that issue soon.