https://www.axios.com/vitals-2492155989.html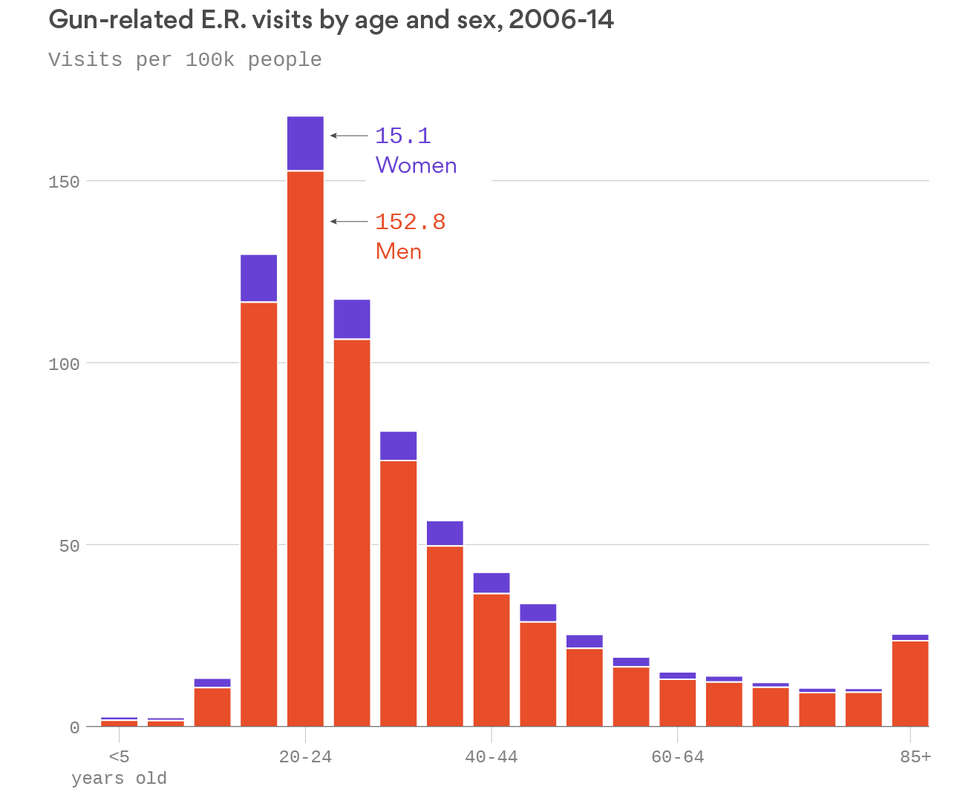 Good morning … Our thoughts are with the victims of the horrific mass shooting in Las Vegas, and their families. If you haven't yet, spend a minute with this graphic, from the Axios visuals team. Whatever your opinions about gun control, mental health interventions, or any other questions of public policy, it's a stark look at the human toll of mass shootings.
Gun-related injuries send thousands of people to emergency rooms every year, even aside from mass shootings like the tragedy in Las Vegas. In 2015 alone, almost 35,000 people died from gun-related homicides and suicides, and the "clinical burden" from non-fatal gun injuries was three times higher, according to new research published in Health Affairs.
Men make up the vast majority of firearm-related E.R. admissions, and young men — ages 15-30 — are especially likely to end up in the hospital because of a gun.
A plurality of gun-related E.R. admissions resulted from an assault, followed by accidents, which accounted for about 35% of admissions.
Most patients admitted to emergency rooms with firearm-related injuries were discharged, either to home or other facilities. Roughly 37% were admitted for inpatient care, and about 5% died in the emergency room.
Go deeper: Health Affairs is providing free access to this study. You can read the whole thing here.