https://www.washingtonpost.com/news/powerpost/paloma/the-health-202/2019/02/14/the-health-202-jayapal-to-roll-out-sweeping-medicare-for-all-bill-by-month-s-end/5c6496121b326b71858c6b85/?noredirect=on&utm_term=.3b80663a6c98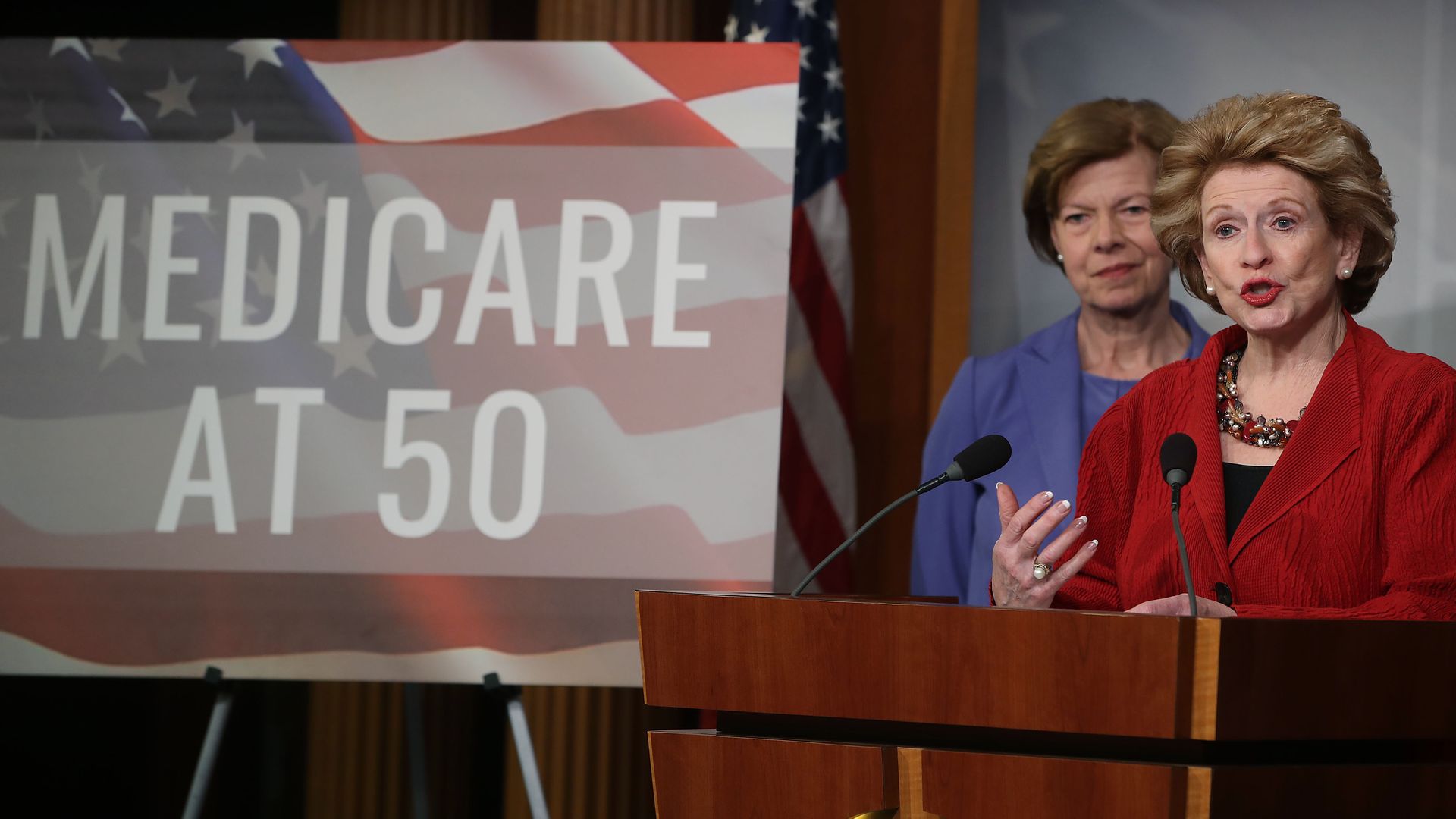 Rep. Pramila Jayapal (D-Wash.) is seeking buy-in from more fellow Democrats for a sweeping Medicare-for-all bill she is poised to release near the end of the month.
It's a proposal that has become a rallying cry for progressives and 2020 presidential candidates, but it is also exposing deep rifts in the Democratic Party over exactly how to achieve universal health coverage in the United States.
The Medicare for All Act of 2019, which Jayapal had planned to roll out this week but delayed because she was seeking more co-sponsors, would create a government-run single-payer health system even more generous than the current Medicare program. Her office hasn't publicly released the details of the upcoming measure, but Democratic members told me it would cover long-term care and mental health services, two areas where Medicare coverage is sparse.
The bill also proposes to add dental, vision, prescription drugs, women's reproductive health services, maternity and newborn care coverage to plans that would be available to people of all ages and would require no out-of-pocket costs for any services, according to a letter Jayapal sent to colleagues on Tuesday asking them to consider co-sponsoring the effort.
"Medicare for All is the solution our country needs," the letter said. "Patients, nurses, doctors, working families, people with disabilities and others have been telling us this for years, and it's time that Congress listens."
The 150-page bill had 93 co-sponsors as of Tuesday, although Jayapal spokesman Vedant Patel said more Democrats have signed on since then. That's still fewer than the 124 Democrats who co-sponsored a much less detailed Medicare-for-all proposal from then-Rep. John Conyers (D-Mich.) last year. A strategist who has been working with Democrats on health-care ideas told me there have been some frustrations that more members haven't yet signed on to Jayapal's bill, despite the fact that there are 40 more Democrats in the House this year.
But Jayapal said she's confident she'll have 100 co-sponsors by the time of the bill's planned Feb. 26 release, explaining she's not surprised members would take more time to consider it given its length.
"It's a 150-page bill … it's not an eight-page resolution," Jayapal told me yesterday. "Now we're actually putting detail into it, and so we feel confident we will continue to add cosponsors even after introduction."
Patel also noted it's still early in the year, saying he "disagrees" with the notion that it's taking a long time to bring Democrats on board.
"It's the second week of February and we are at more than 95 co-sponsors," he said. "Coalition building is a process, but we are on track to introduce this historic legislation with resounding support at the end of the month."
Yet differences are emerging among Capitol Hill Democrats over how to expand coverage, part of a larger debate roiling the party as 2020 candidates, many of them senators, and a new class of freshmen House Democrats move the party left not only on health care but also on the environment.
The cracks were especially apparent yesterday, as a separate group of lawmakers gathered to re-introduce their own proposal to allow people to buy in to Medicare starting at age 50. That measure, offered by Sen. Debbie Stabenow (D-Mich.) and Rep. Brian Higgins (D-N.Y.), would take a more incremental approach to expanding health coverage — one that could play better with voters who would stand to lose private coverage under a single-payer program.
Their bill, dubbed the "Medicare at 50 Act," would allow people to buy Medicare plans instead of purchasing private coverage on the Obamacare marketplaces if they are uninsured or prefer it to coverage offered in their workplace.
And today, Sen. Brian Schatz (D-Hawaii) and Rep. Ben Ray Luján (D-N.M.) are reintroducing their State Public Option Act, which allows people to buy a Medicaid plan regardless of their income. That measure has broad backing from not just lawmakers (20 senators co-sponsored it last year) but also well-known health policy wonks including former Centers for Medicare and Medicaid Services Administrator Andy Slavitt.
Higgins is one of several Democrats on the House Budget Committee who have proposed a total of three separate and contrasting bills to expand Medicare to more people. The others are Reps. Rosa DeLauro (D-Conn.) and Jan Schakowsky (D-Ill.), who have a bill to expand Medicare to all ages while still preserving employer-sponsored coverage, and Jayapal.
Once Jayapal rolls out her legislation, the Congressional Budget Office is expected to release an analysis of how much it would cost by the end of March or the beginning of April, Budget Committee Chairman John Yarmuth (D-Ky.) told me. At that point, the committee will hold a hearing with the CBO to go over the cost and its potential impact on the federal budget.
That's where Jayapal could run into roadblocks.Given the extensive benefits she's proposing, her bill would probably come at a steep cost to taxpayers — and paying for things is almost always Congress's trickiest task. Of course, supporters of the legislation stress its benefits would fill in much-needed gaps in coverage under the current Medicare program.
"The biggest change I give her so much credit for is it has long-term care," said Rep. Ro Khanna (D-Calif.), who is a co-sponsor of Jayapal's Medicare-for-all bill. "This is huge."
And then there's also the question of how voters might react if told they would lose their current coverage. Sen. Kamala Harris (D-Calif.), who has gone the furthest of all the 2020 candidates in pushing for an overhaul of the U.S. health-care system, attracted widespread attention recently when she suggested she'd be fine with entirely eliminating private coverage in favor of government-run plans.
"We're very aware that there is anxiety about — however imperfect — a system you know and doctors you know, and that is going to be all part of the hearing process, public input into: How do we build a system in this country that really cares about all Americans?" said Rep. Katherine Clark (D-Mass.), another co-sponsor of the Jayapal bill.