https://www.washingtonpost.com/news/powerpost/paloma/the-health-202/2018/11/15/the-health-202-11152018-health202/5bec9afc1b326b3929054827/?utm_term=.5274e9154858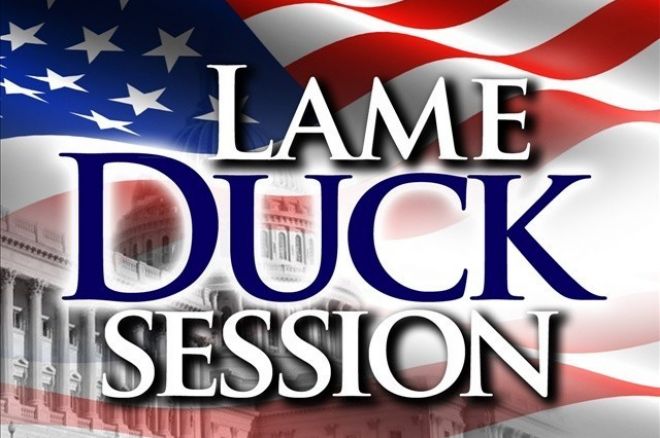 Republicans have a health-care checklist they would like to accomplish before losing their House majority early next year. But they're well aware Democrats have little incentive to help them out — especially given the growing resistance top House Democrat Nancy Pelosi appears to be facing in her quest to assume the speakership.
Drug and medical device makers are lobbying hard for Congress to roll back legislation that cuts into their bottom lines. The pharmaceutical industry wants a reversal of a requirement passed in a budget deal earlier this year for companies to pay more into the so-called "doughnut hole" in Medicare's prescription drug program. The medical device industry wants a sales tax imposed through the Affordable Care Act repealed.
There's also talk of passing a bill with strong bipartisan support — notably from members on both the far right and the far left — that could move the needle toward lower drug prices by making it easier for drug companies to develop generic alternatives. (The Health 202 wrote about this CREATES Act in February).
Hypothetically, there could be room for Congress to advance these initiatives by lumping them into a must-pass bill to keep the government funded past Dec. 7. But lobbyists said they're pessimistic anything substantial will happen, and aides told me a lot is up in the air.
For one thing, Democrats are already unenthusiastic about giving any ground to the health-care industry, particularly drugmakers. They're on the cusp of taking charge of the House, a perch from which it will be much easier to advance their own priorities.
For another, Pelosi is unlikely to want to give any reason to incoming Democrats — some of whom vowed on the campaign trail to vote against her — to criticize her for surrendering to Republicans. She's been furiously courting this new class of freshmen, as Politico detailed, hosting private dinners and receptions in preparation for a Nov. 28 vote inside the Democratic Caucus and a final Jan. 3 vote on the House floor. Rep. Marcia Fudge (D-Ohio), a member of the Congressional Black Caucus, emerged yesterday as a possible challenger to Pelosi, arguing there should be a minority woman in the top echelons of House leadership.
Republicans appear cognizant of these realities. Rep. Greg Walden (R-Ore.), who leads the Energy and Commerce Committee, told a private group yesterday that while he would like to get some of these priorities accomplished, it's hard to imagine Democrats agreeing to any of them, a lobbyist at the meeting told me.
Still, lawmakers have just arrived back in Washington this week after the midterm elections, and negotiations are just at the beginning stages. Here are the things to be watching on the health policy front:
1. Reversing drugmakers' extra "doughnut hole" contributions.
The drug industry has been fighting tooth and nail to reverse part of a February spending bill requiring them to give deeper discounts to Medicare enrollees whose spending on drugs is high enough to reach a coverage gap known as the "doughnut hole." The discount is currently 50 percent for brand-name drugs but is set to rise to 70 percent next year.
The aim of the provision was to reduce out-of-pocket spending for seniors — who are often on a fixed income and struggle to pay for their medications — but it also represented an unusual financial hit for the powerful pharmaceutical industry.
2. Passing the CREATES Act.
Legislators have floated passing this popular bill as a way to get Democrats on board with making the doughnut-hole fix that drugmakers want so badly. As I wrote in February, the CREATES Act tried to even the playing field for generic drug developers who often run up against blockades from branded pharmaceutical companies seeking to keep their competition at bay.
It would allow generic companies to sue branded companies for failing to provide them with samples needed for testing and has an unusually wide range of support from lawmakers, although the Pharmaceutical Research and Manufacturers of American predictably hates it.
3. Repealing the medical device tax.
This tax nearly always comes up in discussions about the ACA because the device industry has spent considerable energy trying to chip away at it. The 2.3 percent sales tax was included in the 2010 health-care law as a way to help pay for its insurance subsidies, but Congress has delayed its implementation until 2020. Because that's still a year away, the long timeline might remove a sense of urgency that could otherwise push Congress to repeal it.