https://mailchi.mp/9e118141a707/the-weekly-gist-march-6-2020?e=d1e747d2d8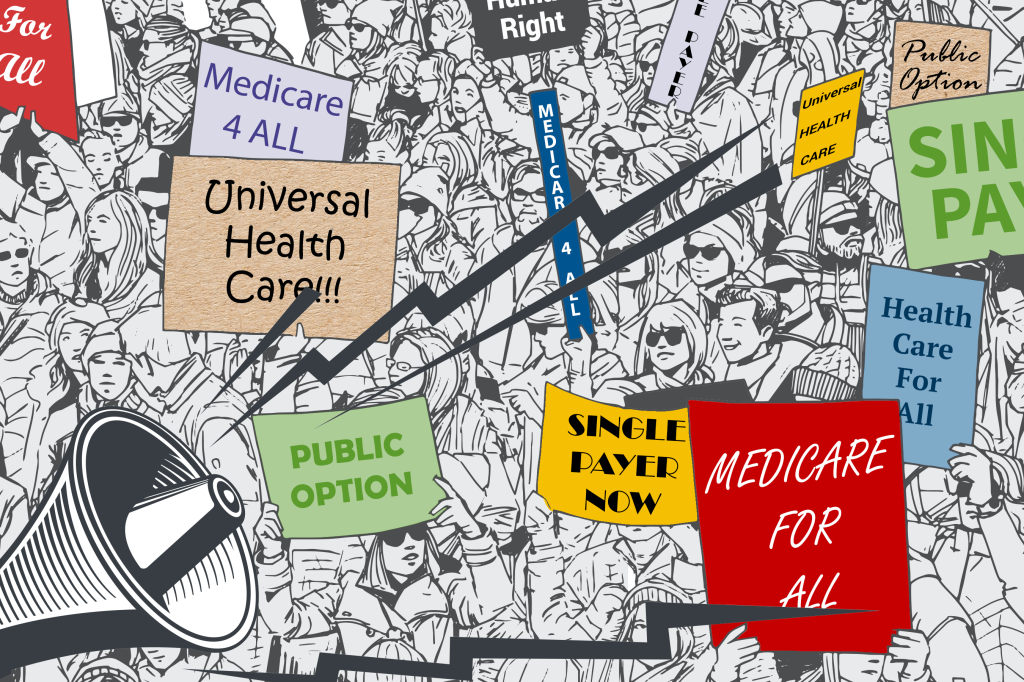 The past week in Presidential politics has been momentous—but not clarifying—for determining both the eventual Democratic nominee and the healthcare platform of the party. Between the first ballots cast in South Carolina and the last votes counted in California, the field of viable candidates for the nomination has been winnowed to two: Vermont Sen. Bernie Sanders and former Vice President Joe Biden. The coming weeks will feature a knock-down, drag-out fight for delegates in the run-up to what is likely to be a contested convention in Milwaukee in mid-July, pitting Biden's "establishment" wing of the party against Sanders' "progressive" wing.
On the healthcare front, that means a continued debate between defenders of the Affordable Care Act (ACA), who want to extend coverage, as Biden does, using a government-run "public option" plan, and supporters of single-payer, "Medicare for All" (M4A) coverage, which Sanders advocates. That's the same argument Democrats have been having since the campaign started, and while healthcare remains the top issue of concern for primary voters, polls indicate that both plans are popular with the electorate.
We continue to believe that the public option plan is a far more likely outcome than M4A, but only if the Democrats win control of the Senate—a prospect which appears more possible given billionaire Mike Bloomberg's post-Super Tuesday endorsement of Biden, and plans to devote his substantial campaign resources to support Democratic candidates across the ballot. Some of that money will surely be spent in Montana, where Gov. Steve Bullock is poised to announce plans to run against incumbent Sen. Steve Daines (R-MT), in a critical race that could be the most expensive Senate contest in history.
And for an indication of how the politics of a public option would play out, look no further than Colorado, where the Democratic legislature moved forward with its version of the plan this week, over the objections of the hospital and insurance lobbies.
Finally, looming over the general election campaign will be the pivotal Texas vs. California case, which the Supreme Court agreed to take up in this fall's term. That case will ensure that healthcare will remain the centerpiece of American political debates regardless of who leads the Democratic ticket. Buckle up.