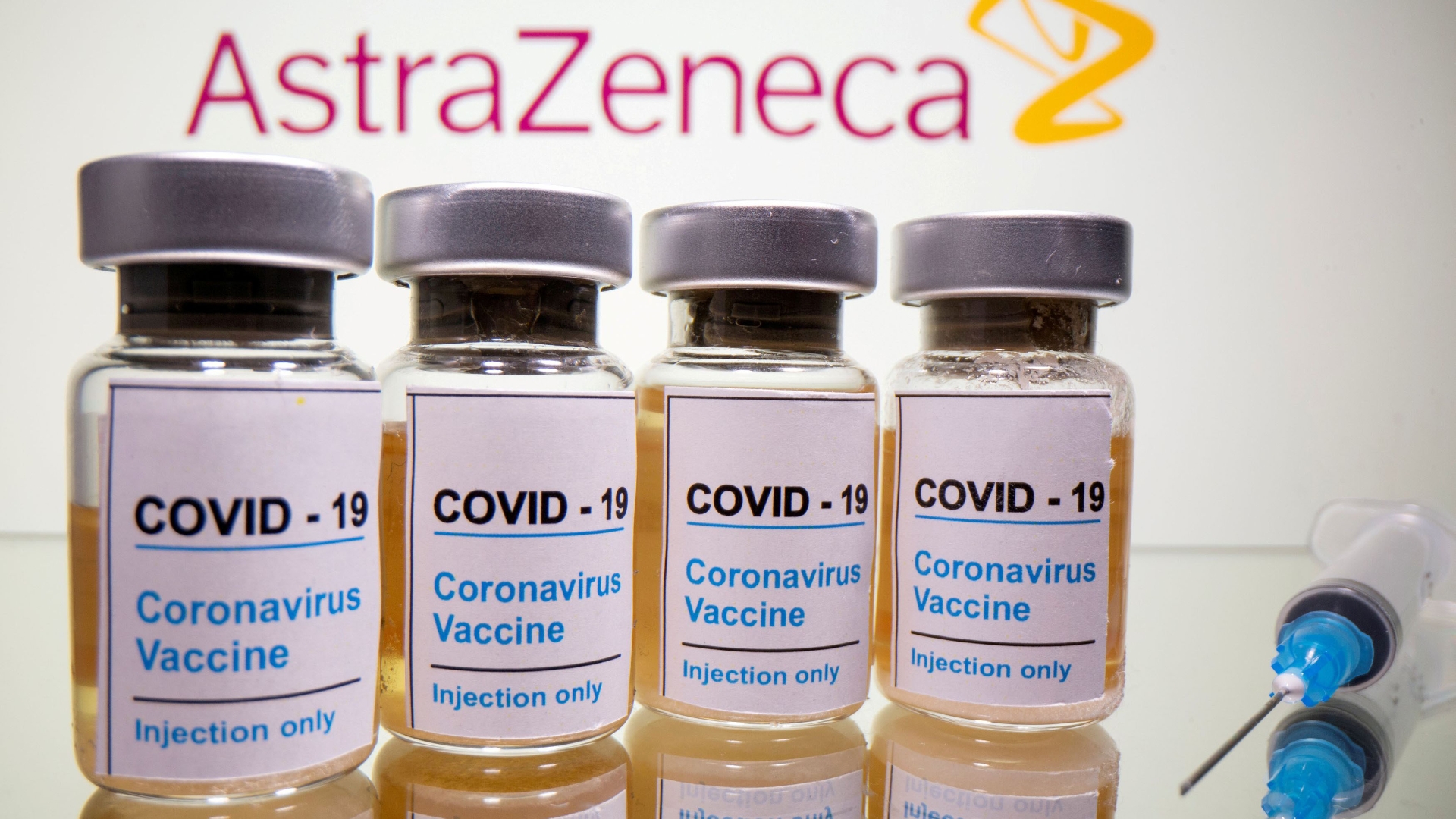 AstraZeneca on Monday became the third pharmaceutical company to announce remarkable results from late-stage trials of a coronavirus vaccine, saying that its candidate, developed by Oxford University, is up to 90 percent effective.
This is the third straight week to begin with buoyant scientific news that suggests, even as coronavirus cases surge to devastating levels in many countries, an end to the pandemic is in sight.
Pfizer and its German partner BioNTech and Moderna have each reported vaccines that are 95 percent effective in clinical trials. A direct comparison to the Oxford-AstraZeneca vaccine is complicated, due to the trial design, but the vaccine may be a more realistic option for much of the world, as it is likely to be cheaper and does not need to be stored at subzero temperatures.
Peter Piot, director of the London School of Hygiene & Tropical Medicine, who was instrumental in the battle against AIDS, said the positive results from three vaccine candidates cannot be overestimated.
"2020 will be remembered for the many lives lost from covid-19, lockdowns and the U.S. election. Science should now be added to this list," said Piot, adding, "the only way to stop covid-19 in its tracks is having multiple effective and safe vaccines that can be deployed all around the world and in vast quantities."
"I'm totally delighted," said Hildegund C.J. Ertl, a vaccine expert at the Wistar Institute in Philadelphia. Adding to the results from Pfizer and Moderna, "what it tells me is this virus can be beaten quite easily: 90 to 95 percent efficacy is something we'd dream about for influenza virus, and we'd never get it."
The Oxford-AstraZeneca team said in a video conference with journalists that its candidate offered 90 percent protection against the virus when a subject received a half-dose, followed with a full dose one month later. Efficacy was lower — 62 percent — when subjects received two full doses a month apart. The interim results, therefore, averaged to 70 percent efficacy.
Andrew Pollard, chief investigator of the Oxford trial, said the findings showed the vaccine would save many lives.
"Excitingly, we've found that one of our dosing regimens may be around 90 percent effective, and if this dosing regimen is used, more people could be vaccinated with planned vaccine supply," he said.
Britain has preordered 100 million doses — which at a dose and a half per person would cover most of its population. The United States has ordered 300 million.
The results have yet to be peer-reviewed or published, and will be scrutinized by regulators. Many questions remain, including whether the vaccine can reduce transmission of the virus by people without symptoms, which would have repercussions for how soon people could stop wearing masks. It is also unclear how long the immunity from the vaccine lasts — a crucial question.
Sarah Gilbert, a lead Oxford researcher, cautioned that the dose-and-a-half regimen would have to be more closely studied to be fully understood. But she said the first half-dose might be priming a person's immune system just enough, and that the second booster then encourages the body to produce a robust defense against sickness and infection.
AstraZeneca and Oxford have been conducting Phase 3 clinical trials worldwide, with the most recent data coming from an interim analysis based on 131 coronavirus infections in Britain and Brazil among 10,000 volunteers, with half getting the vaccine and half getting a placebo.
The company said it would present the results to Britain's health-care products regulators immediately and would seek approval to fine-tune its clinical trials in the United States, to further assess the half-dose shot followed by a booster.
Because the vaccine is already in production, if approved, the first 4 million doses could be ready in December, and 40 million could be delivered in the first quarter of 2021, company executives said. By the spring, the company and its global partners in India, Brazil, Russia and the United States could be cranking out 100 million to 200 million doses a month.
British Health Secretary Matt Hancock said "should all that go well, the bulk of the rollout will be in the new year."
In a statement to Parliament, Prime Minister Boris Johnson said that vaccines were "edging ever closer to liberating us from the virus, demonstrating emphatically that this is not a pandemic without end. We can take great heart from today's news, which has the makings of a wonderful British scientific achievement."
World markets have rallied on optimistic vaccine news, though shares in AstraZeneca were down Monday on the London stock exchange.
No participants who received the vaccine developed severe cases or required hospitalization, AstraZeneca said Monday. The drugmaker also said that no "serious safety events" were reported in connection with the vaccine, which was typically "well tolerated" by participants regardless of their dosing levels or ages.
The vaccine uses a harmless cold virus that typically infects chimpanzees to deliver to the body's cells the genetic code of the spike protein that dots the outside of the coronavirus. That teaches the body's immune system to recognize and block the real virus.
Although the reason the regimen with an initial half-dose worked better remains to be teased out, Ertl said that it could be related to the fact that the body's immune system can develop a defense system to block the harmless virus that's used to deliver the spike protein's code. Giving a smaller initial dose may lessen those defenses, and make the vaccine more effective.
Several other vaccines in late-stage development use a similar technology, harnessing a harmless virus to deliver a payload that will teach the immune system how to fight off the real thing — including the Johnson & Johnson vaccine, the Russian vaccine being developed by the Gamaleya Research Institute and the vaccine made by CanSino Biologics in China.
While the results released by AstraZeneca indicate somewhat lower efficacy than Pfizer and Moderna, the vaccine can be stored and transported at normal refrigerated conditions for up to six months. That could make it significantly easier to roll out than Pfizer's vaccine, which has to be stored at minus-70 degrees Celsius, or Moderna's, which is stable in refrigerated conditions for only 30 days and must be frozen at minus-20 degrees Celsius after that.
The Oxford-AstraZeneca vaccine was first developed in a small laboratory running on a shoestring budget by Gilbert at Oxford and her team. The university kicked in 1 million pounds ($1.3 million) and then sought a manufacturing partner, before settling on AstraZeneca.
"We wanted to ensure there wouldn't be any profiteering off the pandemic," said Louise Richardson, the university's vice chancellor, so that their vaccine would be widely distributed "and wouldn't just be for the wealthy and the first world."
The scientists said that although it appeared to be a race, or a competition, among the front-running vaccine developers, no one company could produce by itself the millions of doses needed to end the pandemic.
"We don't have enough supply for the whole planet," Pollard said, adding that the important message is that today there are at least three highly effective, safe vaccines, that also appear to work well among the elderly, and that they are produced using different technologies, ensuring the quickest route to manufacture the billions of doses that will be necessary.
Pollard said it is "unclear why" the different vaccines were producing different results, and he said he and the scientific community awaited full data sets from all the clinical trials to fully understand what is going on. He said different studies were also using different end points to describe efficacy.
"At this moment we can't fully explain the differences," Pollard said. "It's critical to understand what everyone is measuring."