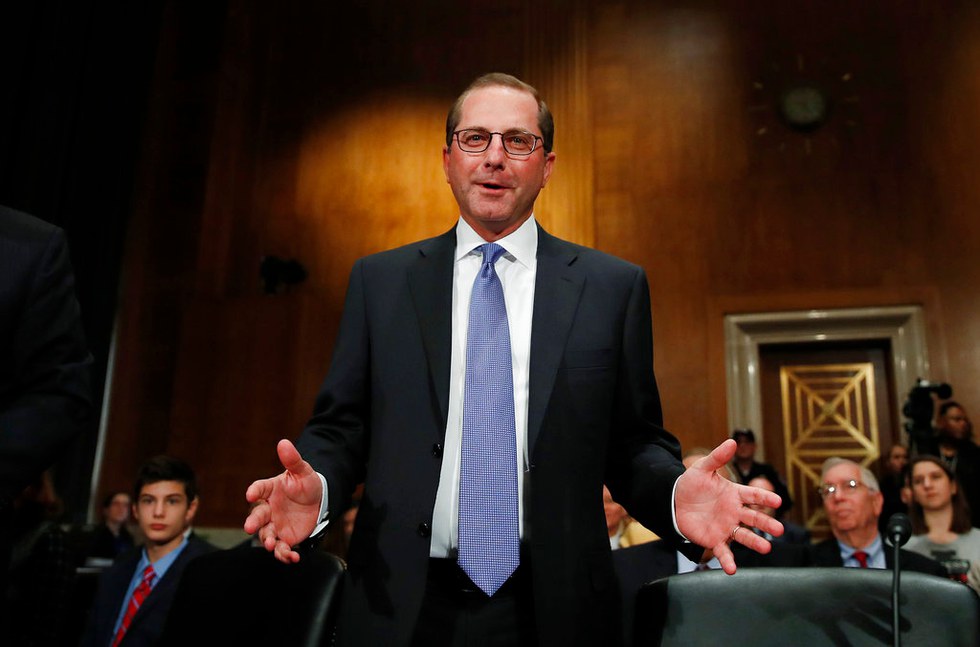 Alex Azar is in line to be the next HHS secretary. Photo: Carolyn Kaster / AP
The biggest cloud hanging over Alex Azar during his Senate confirmation hearing Wednesday was his pharmaceutical industry background. Republicans praised the experience as an advantage to tackle high drug costs, while Democrats said it raises conflicts of interest and encourages a revolving door mentality.
Azar's response: He will not "implement pharma's policy agenda. I don't know what their list of agenda items is."
Between the lines: Private industry experience doesn't preclude someone from a public job. But, as my colleague Bob Herman notes, many of Azar's responses matched up with the pharmaceutical lobby's playbook:
discussing the holes in health insurance plans and high deductibles
targeting pharmacy benefit managers and others in the "entire channel"
focusing on lowering what people pay at the pharmacy counter instead of systemic issues like the rising list prices that drugmakers set
Yes, but: Azar did mention wanting to reform the drug patent system, which the drug industry almost certainly would oppose.