https://mailchi.mp/1d8c22341262/the-weekly-gist-the-spotify-anxiety-edition?e=d1e747d2d8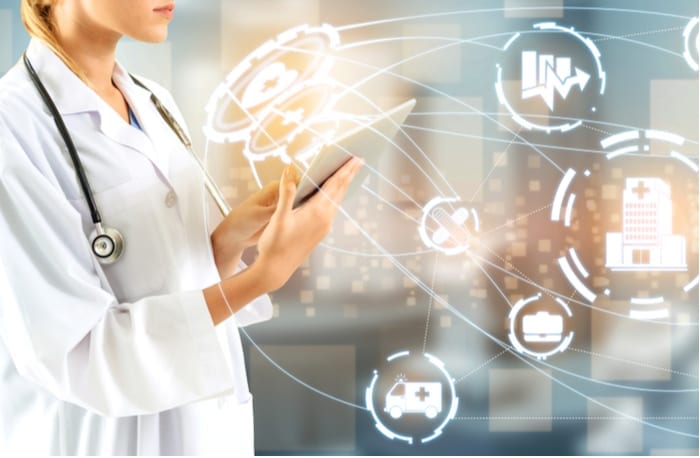 In addition to capturing your personal conversations at home through its ubiquitous Echos, Amazon is now in the business of recording physician-patient conversations. This week the company announced Amazon Transcribe Medical, a machine learning service for quickly creating accurate speech-to-text transcriptions for providers in clinical settings. Cerner, a co-developer, has already signed on as a customer "to develop a digital voice scribe that can 'listen' in the background during a patient's visit", transcribe the conversation into text, and automatically document the note in its electronic health record (EHR) system.
Amazon's move into this space is a natural extension of both its "Transcribe Service", which automatically converts speech to text with natural formatting and punctuation, and its "Comprehend Medical" technology, which can read and mine unstructured medical text for specific information.
While cloud rivals Microsoft and Google are also making a play for speech-to-text tools that work with EHRs, Amazon is looking to differentiate on the basis of providing highly accurate automatic speech recognition specifically designed to go directly into medical records. The company claims the service can understand the nuances of medical language, including the myriad abbreviations used by clinicians.
Amazon is focusing on an area ripe for improvement in cost, time, and patient experience. At a cost of less than a quarter of a cent per minute (!), Transcribe Medical looks like a very cost competitive alternative to what most providers are paying for medical transcription today—especially those who rely heavily on scribes.
It remains to be seen if providers and patients will be comfortable having their often very personal conversations added to Amazon's cloud, word for word. Providers who adopt this new service should be as transparent as possible with their patients about their partnership with Amazon, as well as how personal data is being stored and used.