https://mailchi.mp/128c649c0cb4/the-weekly-gist-january-22-2021?e=d1e747d2d8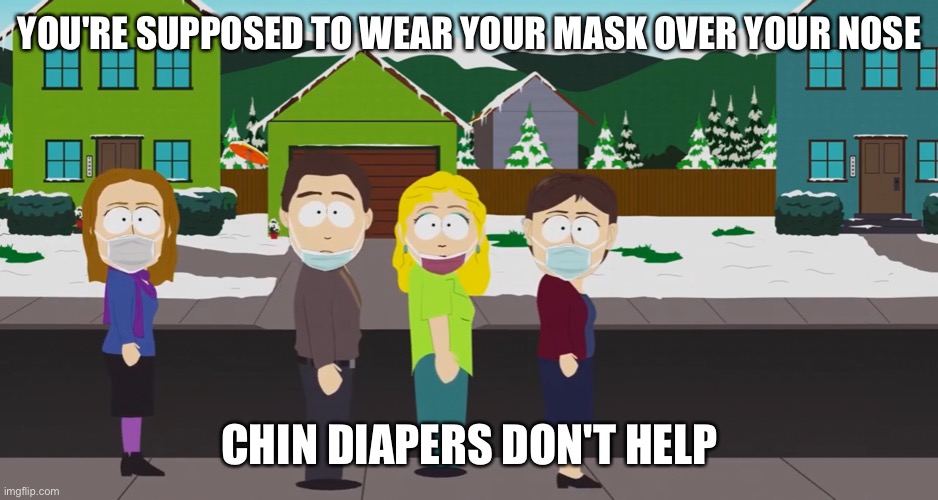 If you, like us, wanted to reach into your television this week, tap former President Bill Clinton on the shoulder and remind him to pull up his mask while attending the inauguration, a piece by New York Times science writer James Gorman says you weren't alone, posing the question: "Is mask-slipping the new manspreading?"
Just as every man on a plane or bus does not "manspread" into the middle seat, not every man's mask slips off his nose. But whether you're watching the inauguration or milling around the grocery store, it does seem that men are far more likely than women to be found with their mask dangling at their chins. Gorman notes it's unlikely that the shape of men's noses or their need for more air flow account for the mask-slipping.
And, examples seem to abound across the political spectrum (see also Chief Justice John Roberts at the inauguration), so it's not a Republican or Democratic thing. It's a man thing. Also in this category: the dude on every airline flight we've taken in the past year, often outfitted in a Titleist cap and Greg Norman polo, who sports a neck gaiter plucked from his ski bag instead of a real mask (despite the large body of highly publicized evidence noting the gaiters' inferior performance).
His demeanor says, "I am paying lip service to this mask rule, but I don't like it. Now I will pull down my gaiter and slowly nurse this whiskey and soda until we land." Perhaps men are less afraid of catching COVID, or, as some surveys suggest, ignoring mask rules is seen as a sign of machismo. But regardless of the motivation, fellas, we need you to wear your masks. And pull them up over your nose.
There's nothing manly about a chin diaper.