https://mailchi.mp/128c649c0cb4/the-weekly-gist-january-22-2021?e=d1e747d2d8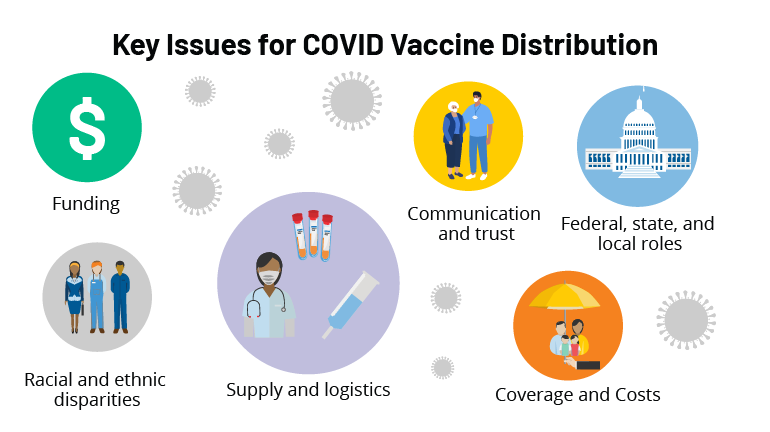 Although only 17 states are currently reporting data on the racial and ethnic breakdown of vaccine recipients, the early data indicate that there are significant disparities in who is getting vaccinated, with the share of Black and Latino people among vaccinees lower than their share of the total population in those states.
Alarmingly, in our recent conversations with health system executives, those same disparities seem to be present among healthcare workers employed by hospitals and health systems. Anecdotally, across a half-dozen health systems we've spoken with in the past week, most report that they've had about 70 percent of their workers agree to get the first dose of the COVID-19 vaccine.
However, that number looks significantly different when broken down by race and ethnicity: on average, the uptake rate among White, Asian, and Pacific Islander workers has been closer to 90-95 percent, while among Black and Latino workers, it's been closer to 30-40 percent. Bear in mind these are employees of health systems—in many cases they're frontline caregivers—and given their work environments you might expect them to be less hesitant to get the vaccine.
That 30-40 percent uptake rate is very worrisome, in two ways: caregivers outside of hospital settings, especially home care and nursing home workers, likely include a larger number of workers hesitant to get vaccinated. And in the general population, among whom health literacy is presumably much lower than among healthcare workers, it's precisely those populations who are at highest risk of COVID infection, hospitalization, and death. (A further complication: health systems made it easy for their employees to get the shot. With vaccines for the general population still scarce, at-risk populations will inevitably have the most difficult time getting signed up, even if they want the vaccine.)
If health systems are the canary in the coal mine for vaccine hesitancy rates, we're in for a tough challenge in getting the most vulnerable populations vaccinated in the months to come.