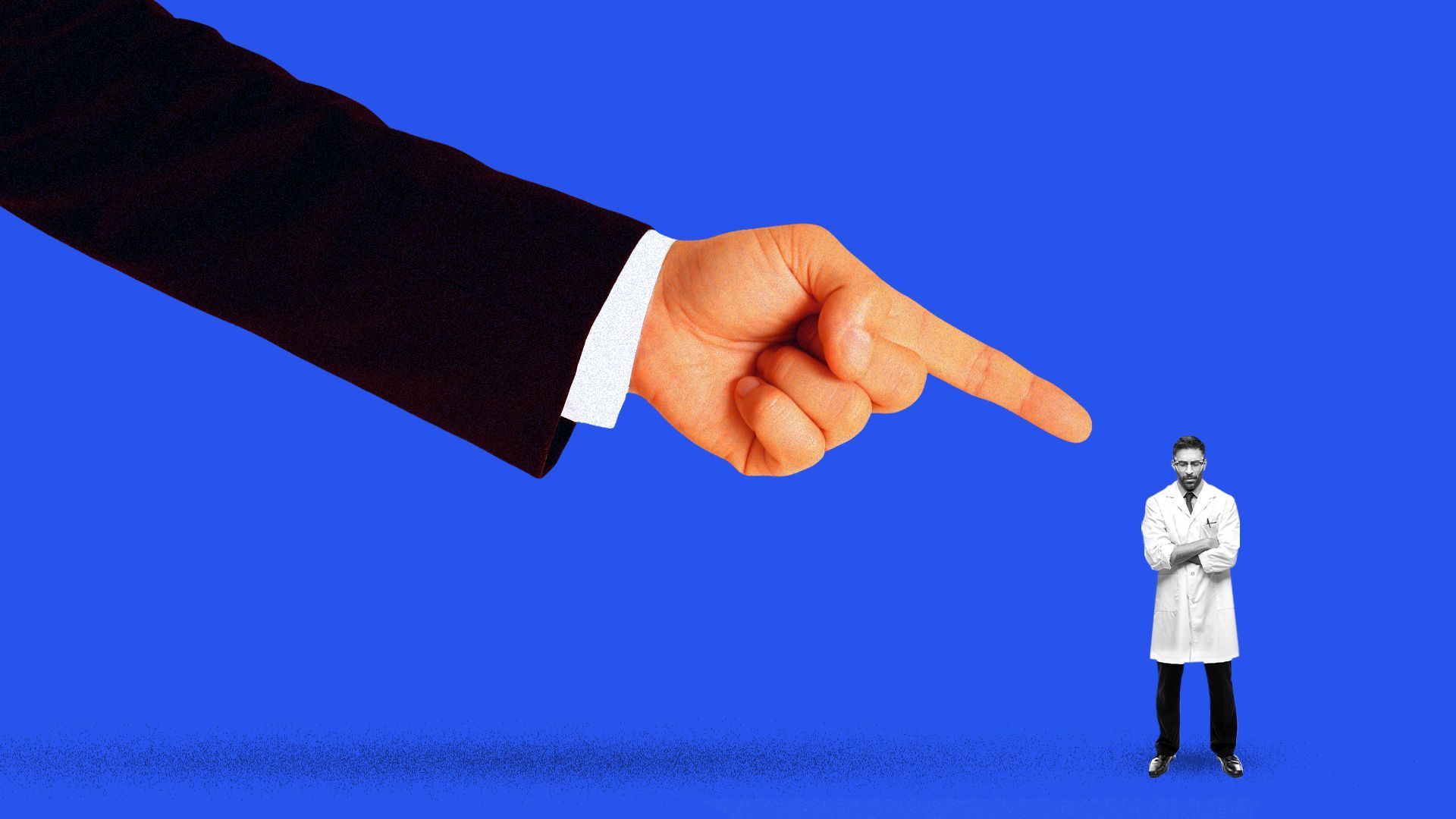 Nearly three in five U.S. health care workers are optimistic about where the industry is headed, according to a new poll released today by Morning Consult.
Why it matters: Amid increasing concerns about burnout in health care and workforce shortages, the poll of more than 900 workers between Sept. 2–8 shows there is still a lot of optimism about the health care profession even as workers deal with stressful working conditions.
A common theme among the responses was the message that "working in healthcare is hard and it's something that should only be done if you are completely committed to it."
Responses ranged from one worker who said "it's a great career," to another who said young people should avoid the field "unless you have a death wish."
The poll also found men were more likely than women to be optimistic about the future of the health care industry.