Category Archives:
Collection Practices
https://mailchi.mp/bade80e9bbb7/the-weekly-gist-june-18-2021?e=d1e747d2d8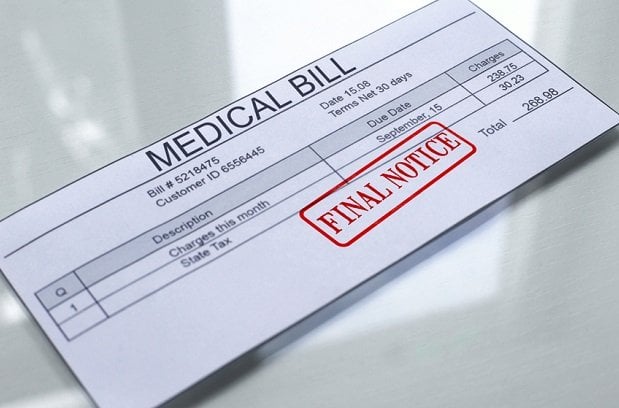 Ballad Health, a not-for-profit health system operating in Virginia and Tennessee, announced this week that it had reached an agreement with RIP Medical Debt, a charity that uses donations to relieve debt created by healthcare bills, to pay off $287M of outstanding debt owed by its patients.

According to a report in the Wall Street Journal, the purchase will eliminate the debt of 82,000 low-income patients, many of whom qualified for Ballad's charity care program but did not take advantage of it. The terms of the purchase were not disclosed, but RIP Medical Debt, which says it has relieved over $4.5B in medical debt nationally, typically pays between one and 1.25 percent of the owed amount for recent debt, and as little as 0.03 percent for older debt. That's similar to what typical debt-purchasing businesses pay. But unlike those businesses, however, RIP Medical Debt says its debt eradication service has no tax consequences for recipients, effectively wiping away large sums that patients might have owed for years.

Since its creation as the result of a 2018 merger, Ballad has faced a mandate to increase the financial aid it provides to low-income patients, but has still come under criticism for aggressive collection practices, including the use of lawsuits against patients who owe the system. The deal with RIP Medical Debt is intended to reduce the amount of debt outstanding—as Ballad CEO Alan Levine told the Journal, "We're wiping the slate clean."

As a recent analysis by Axios and Johns Hopkins University showed, most nonprofit hospital systems have tried to reduce aggressive collections in recent years, with just 10 hospitals accounting for 97 percent of court actions against patients between 2018 and 2020. While it's shocking to hear of a private charity having to step in to relieve patients of crippling medical debt in our nation's $3.6T healthcare industry, absent larger structural solutions to the broken reimbursement system, it's at least heartening to know that such services are available.

But it's a Band-Aid solution—more radical treatment remains undelivered.