https://www.healthcarefinancenews.com/news/hahnemann-university-hospital-st-christophers-share-newly-appointed-ceo?mkt_tok=eyJpIjoiWW1KbFlXUTRPV1V6WlRjeSIsInQiOiJ1VTVCYWtvaUMwRXRLbGd2N1BTSlhLVjYrT0VjdEpVdUlKc0hhaEVYZ3d1UjdORUp3RzkrNWd6Zjl0elwvSkwyMlwvMkxDSjZxN3I0alVzV1ZwbjZ0R0xBU3o4QWZpUlhsdkl0czMxMWY5MUVuV1hpWUxNeDhEXC9rcjg2Y01nYXA5VCJ9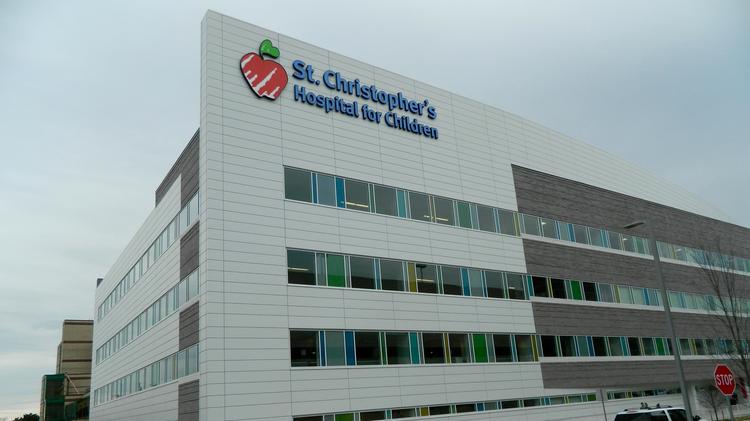 Hahnemann, St. Christopher's were recently sold by Tenet Healthcare to American Academic Health System, a newly-formed affiliate of Paladin Health.
The California healthcare firm that owns both Hahnemann University Hospital and St. Christopher's Hospital for Children has combined leadership of the two well-known Philadelphia institutions under one new chief executive.
Paladin Healthcare created a new affiliate, American Academic Health System, to own and operate Hahnemann and St. Christopher's. A memo sent to staff this week said that Southern California hospital executive Suzanne Richards took over as CEO for both hospitals Monday,  according to the Philadelphia Inquirer.
Neither of the previous CEOs, Hahnemann interim CEO Anthony Rajkumar or St. Christopher's leader George Rizzuto, were mentioned in the memo, the report said.
THE IMPACT
Hahnemann University Hospital is a 496-bed academic medical center affiliated with Drexel University School of Medicine. St. Christopher's staffs more than 220 pediatric experts and offers both general pediatric care and pediatric specialties including cardiology, ear, nose and throat, gastroenterology, oncology and orthopedics, as well as one of only three Level I pediatric trauma centers in Pennsylvania and the only pediatric burn center in the Philadelphia area.
The hospital also touts an expansive primary and specialty care network that reaches into the Philadelphia suburbs and New Jersey.
THE TREND
The Inquirer report said this is one in a line of management changes American Academic has made since it acquired Hahnemann and St. Christopher's from Tenet Healthcare in September.
In August, St. Christopher's laid off 45 people in its physician practices and eliminated an unspecified number of positions also in its physician practices, which amounted to roughly 7 percent of the workforce in the hospital's practices. Quoting a hospital spokesperson, the report said those being laid off were given severance or offered positions at other American Academic Health System facilities.
Paladin Healthcare formed AAHS to own and operate academic medical centers and general acute care hospitals across the country. Paladin currently manages four Southern California general acute care hospitals as well as the 145-year-old teaching hospital Howard University Hospital in Washington, DC.
Tenet netted roughly $170 million from the sale of Hahnemann and St. Christopher's, comprised of $152.5 million in cash at closing and a promissory note in the amount of $17.5 million.
ON THE RECORD
At the time of publishing, requests for comment made to Hahnemann, St. Christopher's and American Academic Health on the change in leadership had not been returned.
On the sale of Hahnemann and St Christopher's to Paladin/American Academic: "Our leadership team has extensive, first-hand experience in operating hospitals in the Philadelphia market and understands the vital role Hahnemann and St. Christopher's play in the Philadelphia healthcare delivery system," said Barry Wolfman, president of Paladin Healthcare. "We appreciate Drexel University College of Medicine's support and look forward to working closely with the entire physician community to continue the longstanding clinical and academic excellence of both hospitals."