https://www.healthleadersmedia.com/finance/healogics-pay-225m-false-claims-settlement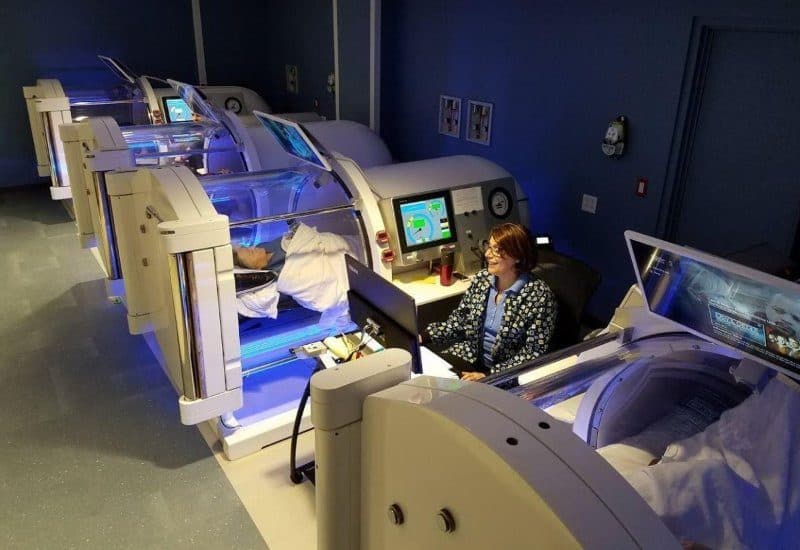 Whistleblower lawsuits had alleged that the Florida-based wound care specialist knowingly filed bogus claims to Medicare for services that weren't needed.
Healogics, Inc. will pay up to $22.51 million to settle whistleblower allegations that billed Medicare for medically unnecessary and unreasonable hyperbaric oxygen therapy, the Department of Justice said.
Jacksonville, FL-based Healogics manages nearly 700 hospital-based wound care centers across the nation.
The settlement resolves allegations that from 2010 through 2015, Healogics knowingly submitted false claims to Medicare for medically unnecessary or unreasonable HBO therapy, DOJ said.
Healogics will pay $17.5 million, plus an additional $5 million if certain financial contingencies occur within the next five years, for a total potential payment of up to $22.51 million. The company has also has entered into a five-year Corporate Integrity Agreement with the Department of Health and Human Services Office of Inspector General.
"When greed is the primary factor in performing medically unnecessary health care procedures on Medicare beneficiaries, both patient well-being and taxpayer funds are compromised," said HHS OIG Special Agent in Charge Shimon R. Richmond.
The settlement came as the result of whistleblower lawsuits filed by a former executive at Healogics, and a separate suit filed by two doctors and a former program director who worked at Healogics-affiliated wound care centers. The four whistleblowers are expected to share $4.2 million of the settlement.