https://mailchi.mp/da8db2c9bc41/the-weekly-gist-april-23-2021?e=d1e747d2d8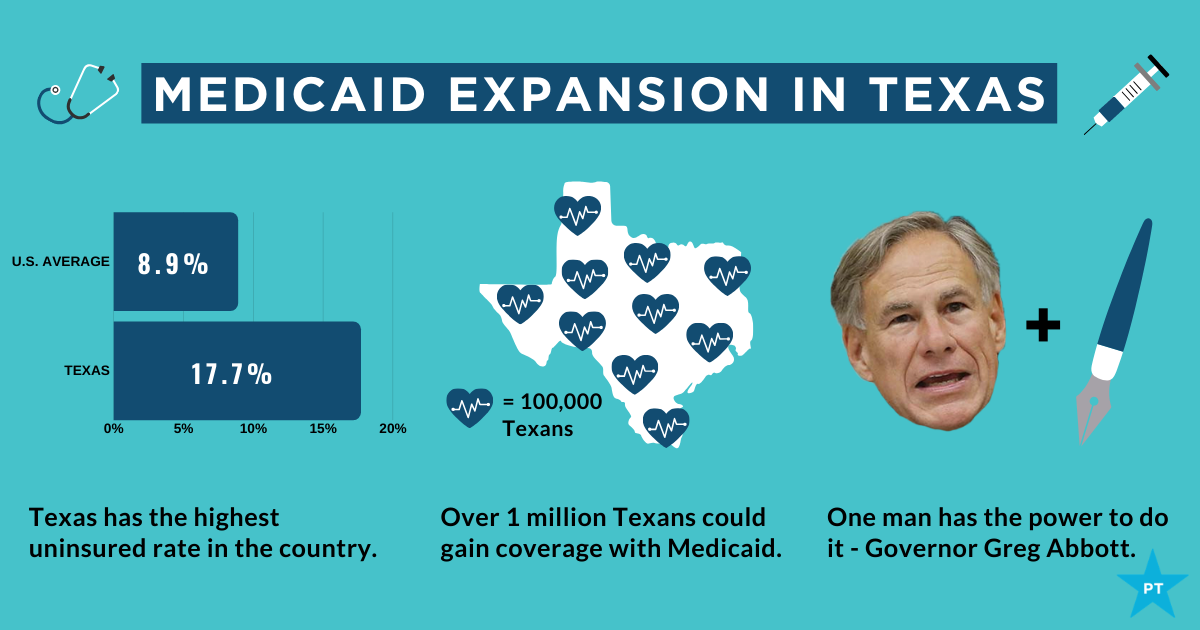 The showdown between the Biden administration and the state of Texas over Medicaid expansion continued to escalate this week. Sen. John Cornyn (R-TX) said he planned to place a hold on the confirmation of Chiquita Brooks-LaSure to become Administrator of the Centers for Medicare & Medicaid Services (CMS), until his concerns over the agency's move last week to rescind a waiver extension previously granted by the Trump administration were addressed.
The so-called "1115 waiver"—worth more than $11B annually—would have extended by a decade Texas' ability to use Medicaid funds to cover hospital costs for uninsured residents, rather than expanding Medicaid coverage under the Affordable Care Act (ACA). In rescinding the waiver extension, the Biden administration cited the lack of a public notice process before the waiver was granted, and said that the state's existing waiver would instead expire next year, as previously scheduled.
Sources inside the administration told the Washington Post last week that the move was intended to force Texas' hand on Medicaid expansion; the state is one of 12 that have not expanded Medicaid, leaving it with the largest share of uninsured residents of any state, with eligibility currently limited to pregnant women, children, people with disabilities, and families with monthly incomes under $300 per month, or 13.6 percent of the federal poverty level.
 
Enticing the dozen remaining holdout states to expand Medicaid is an important policy priority for the new administration. A key component of the recently passed American Rescue Plan Act is a package of enhanced incentives for those states to expand eligibility, offering an extended 90 percent federal match, in addition to increased funding for existing Medicaid populations.
Although none of the non-expansion states have budged yet, there has been renewed focus among state lawmakers on Medicaid expansion, including in Texas, where the idea had garnered bipartisan support. However, on Thursday, the Texas legislature voted down a proposal aimed at pushing the state toward expanding coverage for the uninsured, by an 80-68 margin. Meanwhile, the rescission of Texas' waiver has angered the state's Republican leadership, along with the Texas Hospital Association, whose members have benefited from the waiver's use of funds to reimburse them for delivering uncompensated care.
While Cornyn's hold will not ultimately stop the confirmation of the new CMS leader, the escalation on both sides over the past several days surely makes finding a compromise solution less likely. The Biden health policy team is said to be developing a new proposal, as part of an upcoming legislative package, to use the ACA marketplace to offer coverage to people in non-expansion states who might otherwise be eligible for Medicaid—yet another attempt to address one of the longest-standing points of contention stemming from the 2010 health reform law.
The Medicaid showdown is far from over.