https://mailchi.mp/0ee433170414/the-weekly-gist-february-14-2020?e=d1e747d2d8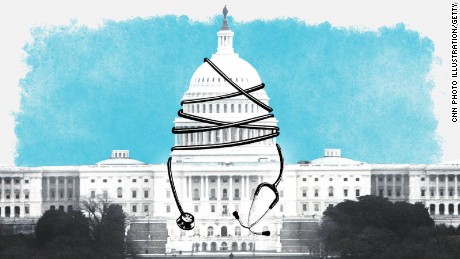 This week, the Trump administration unveiled its $4.8T federal budget for the upcoming fiscal year, including major cuts to spending on healthcare programs.
Rather than proposing specific spending cuts, however, the President's budget calls for Congress to put forward plans to "advance the President's health reform vision"—which presumably includes the administration's recent proposal to allow states to partially convert Medicaid to a block-grant structure—with promised savings of $844B over the coming decade.
Coupled with additional proposals targeting specific changes to Medicaid reimbursement (including further implementation of work requirements for Medicaid enrollees) and reductions in subsidies for Affordable Care Act (ACA) marketplace consumers, the budget envisions a total of $1T in healthcare cuts over the next 10 years.
Complicating the administration's vision for Medicaid transformation, however, a federal appeals court on Friday unanimously ruled that the version of Medicaid work requirements proposed by Arkansas is unlawful, because it does not further the statutory purpose of the Medicaid program.
Although the ruling does not impact work requirements programs elsewhere, it does cast a shadow over the administration's larger attempt to encourage states to implement such policies.
Like the broader fate of the ACA, the future of Medicaid work requirements will ultimately lie in the hands of the US Supreme Court.
The President's budget, however, will face immediate opposition in Congress, where House Speaker Nancy Pelosi (D-CA) called it "a complete reversal of the promises [President Trump] made in the campaign and a contradiction of the statements he made in the State of the Union."
As the general election approaches, voters will eventually have to choose between the conservative vision for healthcare underpinning the President's budget, and progressive proposals being advanced by Democratic candidates. With healthcare being the number one issue on the mind of the electorate, that choice could not be more stark.