https://revcycleintelligence.com/news/patient-perception-of-hospital-affiliations-influences-care?eid=CXTEL000000093912&elqCampaignId=7597&elqTrackId=22665a87f2b6456d8a0257a5829fa32f&elq=8c464455b5764b358a94a8541d0fc832&elqaid=8029&elqat=1&elqCampaignId=7597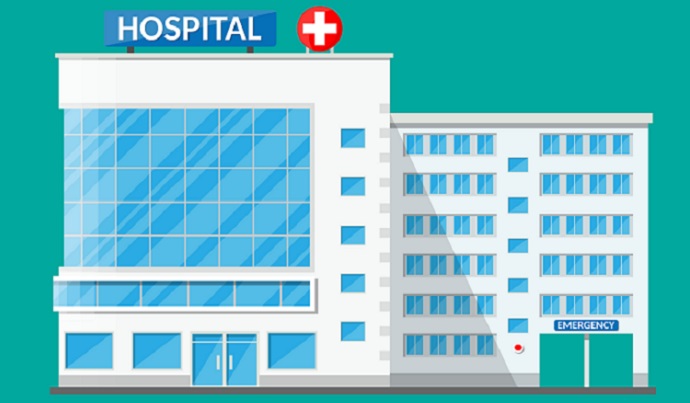 About 85 percent of individuals said they would forgo local care and travel one hour based on hospital affiliation with a top-ranked system, a study reveals.
Hospital affiliations can influence patient volume, a new study by the Yale Cancer Center shows.
The study recently published in the journal Annals of Surgical Oncology revealed that 85 percent of individuals about to receive complex cancer surgery would travel one hour away to receive care at a top-ranked hospital specializing in cancer care. The respondents said they would travel to a top-ranked affiliated hospital rather than go to their local hospital.
However, almost one-third of the respondents (31 percent) would change their mind about where to seek care if their local hospital was affiliated with a top-ranked hospital or system.
Researchers at Yale Cancer Center explained that the trend in where patients seek care indicated that individuals believe that hospital affiliation with top-rank hospitals means that both hospitals – the top-ranked and affiliate organizations – offer similar quality care. And about one-half of the 1,000 individuals surveyed said that safety and quality of care were identical at both the top=ranked and affiliate hospitals.
But the perception that top-ranked hospitals and their affiliates offer the same level of care quality is not necessarily true, researchers warned.
"There is no evidence that the care is the same, and no regulation that governs the advertising and marketing of these affiliations," explained the study's senior author, Daniel J. Boffa, MD, professor of surgery (thoracic surgery), program leader of the Thoracic Oncology Program at Smilow Cancer Hospital at Yale Cancer Center, and investigator at Yale's Cancer Outcomes, Public Policy, and Effectiveness Research Center (COPPER).
Boffa and his colleagues further investigated how brand-sharing, like hospital affiliations, via the internet impact an individual's healthcare decision-making process. Researchers asked the over 1,000 individuals about their hospital preferences for complex cancer surgery between large top-ranked organizations and small, local hospitals.
When researchers asked the respondents to compare top-ranked and small hospitals, the survey showed:
47 percent of respondents said that surgical safety, 66 percent felt that guideline compliance, and 53 percent reported cure rates would be the same at both hospitals
47 percent of respondents thought that the surgical care at a top-ranked hospital and its affiliates would be the same across all four safety features (rate of complications, readmissions rate, length of stay, and postoperative mortality rate)
44 percent of respondents thought the affiliated hospital would be the same in terms of surgical quality standards, including surgical cure rate
"It is completely understandable that the public would make assumptions that hospitals advertising the same name offer the same care," Boffa stated in a press release. "Some hospital advertising could be even be interpreted as encouraging this line of thinking."
"The truth is that we do not yet know if care received at an affiliated hospital is the same as care at the brand name center, whether that is for complex cancer care or other procedures," he continued. "Currently hospitals are free to share their brand with almost any hospital they choose. The hospitals are not required to inform patients of any differences in the quality or safety of care provided by the different hospitals within a network. This study suggests that the public is making assumptions in care equality that are potentially influencing their choice for hospital care."
The perception about hospital affiliations could be problematic for the healthcare industry as providers rapidly consolidate.
Healthcare organizations announced 115 merger and acquisition transactions in 2017, consulting firm Kaufman Hall reported. And that was the highest number of transactions in recent history, the firm pointed out.
2018 is likely to meet or even exceed the number of healthcare mergers and acquisitions, healthcare experts predict. For example, recent data from Kaufman Hall show 255 healthcare merger and acquisition deals announced in the second quarter of 2018.
Many leaders of healthcare organizations engaging in a merger and/or acquisition claim the deal will improve care quality while lowering costs for patients.
But Boffa et al. pointed out that care quality may not necessarily be the same across affiliate hospitals, creating confusion among individuals seeking high-quality, low-cost care.
"I see these findings as a wake-up call to the medical community to investigate if there are important differences in care between affiliated hospitals and their mother ship, as well as a wake-up call to name brand medical centers to take ownership for outcomes at hospitals that share their names," Boffa stated.
"What is known is that the issue of where to receive complex cancer care is seen as crucial to patient outcome," he added. "Studies have found that the quality and safety of such complex cancer care is particularly prone to outcome variability across hospitals, and the risk of dying after an operation can be up to four times greater at hospitals that perform procedures infrequently. Yet other data suggests that, in general, outcomes at top-ranked hospitals can vary widely, and are not always superior to non-ranked hospitals."
Hospital affiliations, however, do have the potential to increase patient access to high quality care, the researchers elaborated. But stakeholders need to provide patients with quality of care data to help them make informed healthcare decisions.
"To our knowledge, this is the first survey to focus on the difference in the public's perception of care between these two environments, but it is likely that affiliation status and co-branding has already impacted the distribution of patients across the healthcare spectrum," Boffa said. "The development of affiliations could, potentially, bring cancer expertise closer to patients— but without facts that is just a theory."