http://click1.email.thehill.com/ViewMessage.do?m=ndkqkwkw&r=jnjbrjrv&s=ugcmvzybchhjzjhgnccmmcykhyhddfcbzpk&q=1541641771&a=view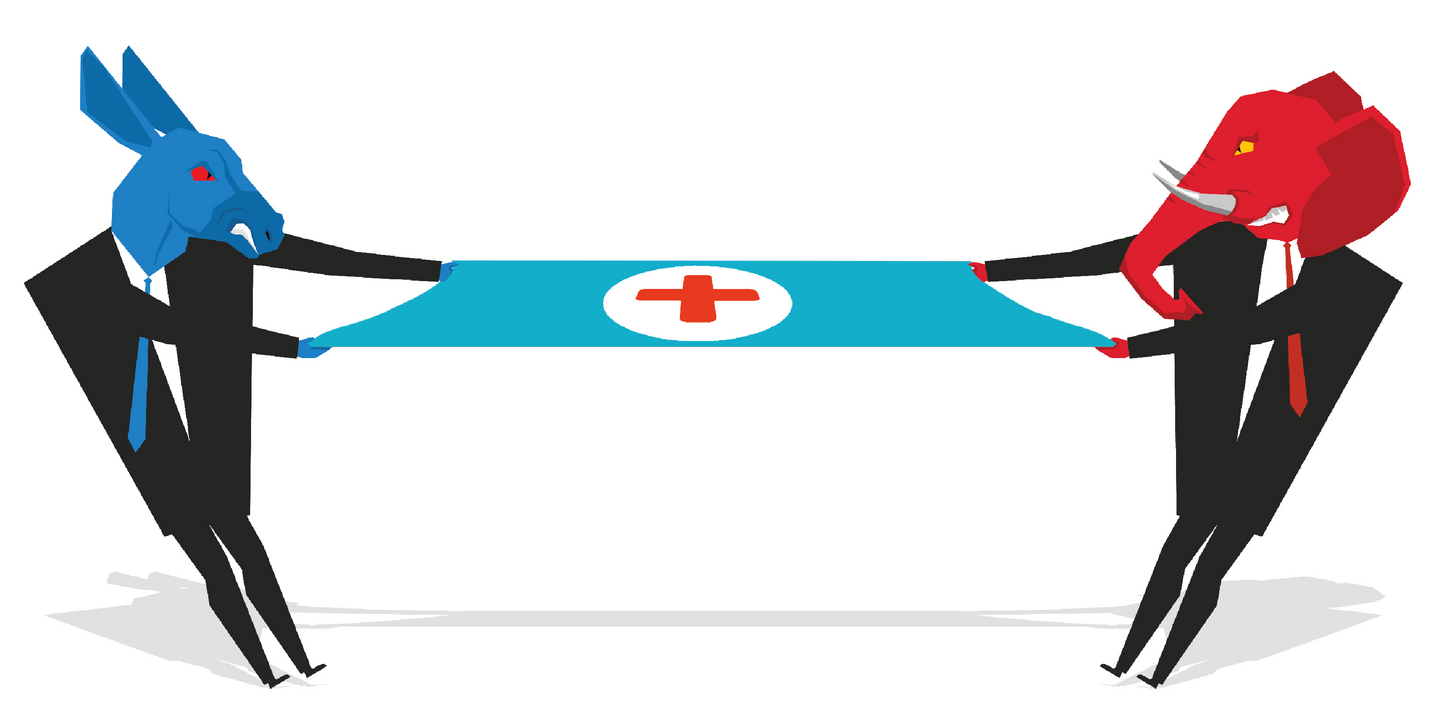 Welcome to Wednesday's Overnight Health Care, where Democrats have won back the House, opening the door to a shift in the health care debate.
Here's what we'll be watching for on health care when the new Democratic House majority takes over:
Oversight. Democrats are sure to launch investigations and hearings into all sorts of actions Republicans have taken that they think undermined the Affordable Care Act, from expanding skimpier short-term health insurance plans to cutting outreach efforts. They could also bring up different industry executives to testify, for example those from drug companies. We've seen some of this happen already with Martin Shkreli and Heather Bresch, but Democrats may want to go even further to shame the industry for high prices.
Drug pricing. Speaking of which, legislation to fight high drug prices is an early priority for House Democrats. They think it could be an area for bipartisan support, as President Trump has also focused on the issue. Democratic Leader Nancy Pelosi said Tuesday she thinks there could be "common ground" with Trump on the idea, and Trump listed the issue as a possible area of cooperation Wednesday as well. But any drug pricing action always faces an uphill climb.
Pre-existing condition protections. If a federal judge rules in favor of Texas and the other Republican state attorneys general challenging the law, Congress is going to need to have a backstop in place. Republicans in the Senate already passed their versions of such legislation, but left the door open to insurers charging higher premiums for people with pre-existing conditions. If the law's protections are truly at risk, Senate Republicans will need to back up their campaign rhetoric with action.
Medicare for All. The most sweeping change Democrats have discussed does not have any real chance of being enacted into law with a Republican Senate and president. But it's worth watching whether liberal Democrats start planning and agitating for some action on Medicare for all, with hearings, revised legislation, etc.
Medicaid wins big at the polls
It was a big night for Medicaid. Three red states voted to expand Medicaid, giving health coverage to potentially hundreds of thousands of newly eligible people.
Idaho voters approved expansion with more than 61 percent of the vote, Utah passed expansion with 54 percent and Nebraska passed it with 53 percent. In Nebraska and Utah, the approval came despite opposition from the states' Republican governors.
Democrats also won close gubernatorial races in Kansas and Wisconsin, putting expansion on the table. In Kansas, expansion legislation passed in 2017 but former Gov. Sam Brownback (R) vetoed it. In Wisconsin, Gov. Scott Walker (R) lost to Democrat Tony Evers, who campaigned on a platform that included expansion.
The Trump administration finalized two rules today making it easier for some employers to avoid complying with the Affordable Care Act's contraception mandate. Here's what they do:
The first rule provides an exemption to the mandate for entities that object to contraception based on their "sincerely held religious beliefs."
The second rule gives ax exemption to nonprofits, small businesses and individuals that have non-religious, moral objections to the mandate.
These rules are largely similar to two interim final rules released by the administration last year. But the second rule was amended to state that the moral exemptions don't apply to publicly traded businesses and government entities.
The rules take effect 60 days after their publication in the Federal Register.
Context: These rules are already the subject of multiple lawsuits against the administration. From National Women's Law Center President Fatima Goss Graves:
"The Trump Administration decided to finalize these outrageous rules, despite several pending lawsuits and two federal courts blocking them. It's clear that this Administration will stop at nothing to attack women's health care… if the Administration thinks it can move these rules forward without a fight, they're wrong."
On the topic of abortion, two states last night laid the groundwork to ban abortion if the Supreme Court makes changes to Roe v. Wade.
Voters in Alabama and West Virginia approved sweeping amendments to state constitutions that could put major limitations on access to abortions if Roe v. Wade is overturned by the Supreme Court.
Alabama's amendment makes it state policy to protect "the rights of unborn children" and "support the sanctity of unborn life." It also says there are no constitutional protections for a woman's right to an abortion.
Fifty-nine percent of voters approved the measure.
West Virginia narrowly passed a similar amendment that states nothing in the state Constitution "secures or protects a right to abortion or requires the funding of abortion." That vote was 52 percent to 48 percent.