https://mailchi.mp/7d224399ddcb/the-weekly-gist-july-3-2020?e=d1e747d2d8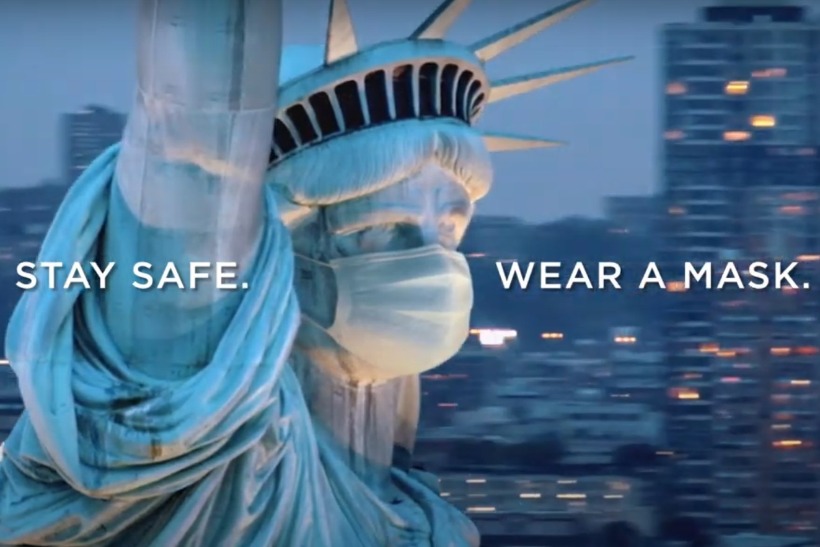 If Americans don't believe public health officials or medical researchers, perhaps they'll believe Wall Street. A new analysis released by the investment bank Goldman Sachs this week argues that implementing a national mask-wearing mandate is "worth" about 5 percent of US gross domestic product (GDP). Performing a regression analysis of reported masking behavior among residents of states with state-level mandates, as well as infection rates following the mandate implementation, Goldman's analysts found that mask mandates result in a 25 percent reduction in the growth rate of infections, as well as a decline in COVID fatalities.
The analysis estimates that implementing a national mandate would increase the percentage of people who wear masks by 15 percentage points, with larger impact in states that currently have low levels of mask compliance. Goldman Sachs had previously constructed an "effective lockdown index", estimating that the coronavirus pandemic subtracted 17 percent from US GDP between January and April.
Given spikes in COVID infections across Sun Belt states, the analysis found that avoiding potential lockdowns by instead implementing a mask mandate could avoid a further 5 percent decrease in GDP. Both the Centers for Disease Control (CDC) and the World Health Organization (WHO) recommend that the general public wear masks, and a growing body of scientific research indicates that masking significantly reduces the spread of COVID.
Now the bankers have weighed in. We don't know who still needs to hear this, but please wear a mask when you're out and about this holiday weekend. Please.