https://interimcfo.wordpress.com/2020/10/22/are-you-ready-for-price-transparency/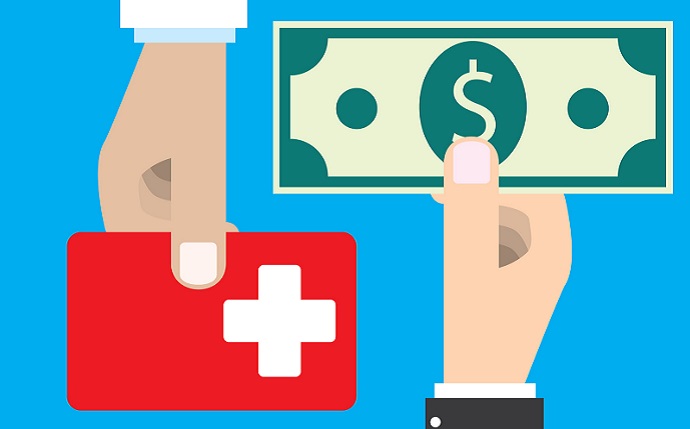 Abstract:  This article focuses on the correct strategic response to the impending implementation of price transparency on New Year's Day of next year.
I have stated before that I have multiple articles in process at any given time.  Some of them have been 'in process' for years because newer topics sometimes rise to the queue's top.  Price transparency is an example of such a case.  I have a friend who is developing AI-enabled solutions to help organizations respond to price transparency government diktats.  Few people beyond healthcare CFOs, healthcare financial consultants, and accountants have any useful understanding of how convoluted hospital pricing has become due to decades of ill-conceived government policy for the most part.
Another problem is endless confusion over terms.  People frequently interchange the terms 'price', 'cost', 'payment', and 'reimbursement' in situations where the polar opposite is true on the other side of the issue.  In other words, 'cost' to a payor is price or reimbursement to a provider.
Anyway, my friend's questions finally inspired me to go to the Federal Register, acquire the final rule, and begin the process of learning where government is headed with these regulations.  There are probably at least fifty diatribe angles I could launch into over the final rule, but I will confine my rant to only a couple of points.  
First, the final draft of the rule is 'only' 331 pages long. The three-column final rule in the Federal Register is 'only' 83 pages long.  That pales compared to Obamacare that is over 1,200 pages long, so by government standards, this is but a trifle of regulation.  
Secondly, some parts of the final rule are actually funny.  For example, CMS estimates that the average hospital will spend only 150 staff hours in the first and 46 staff hours in subsequent years complying with price transparency requirements.  Is it constitutional for government to compel private enterprises to disclose the terms of what they thought were private contracts?  Apparently so.  Once government breaks this ice, will any agreement of any type ever be private?
As I have discussed price transparency with healthcare leaders, I sense that leaders are currently focused on technical compliance with the regulations.  With COVID on their plate simultaneously, they have little capacity to take on strategic financial planning.
The final rule lays out in excruciating detail what providers face complying with the regulation.  Reading the comments and responses is equally entertaining.  CMS repeatedly says something to the effect; we heard your concern, and we're proceeding as planned anyway.  Litigation brought by the AHA and others has to date been unsuccessful in slowing stopping the price transparency snowball that is now most of the way down the mountain.
So, what are you supposed to do?  The CFO and CIO will work, possibly with consultants' assistance, to prepare the organization's data release.  Soon after the release occurs, expect the defecation to hit the rotary oscillator.  The press will call out organizations with high prices, and the rancor over learning what some systems have been able to get from third-party payors will be entertaining, to say the least.  Many people believe that one of the primary motivators of the massive consolidation occurring in the healthcare industry is the market leverage exerted by growing systems on third-party payors to obtain otherwise unachievable reimbursement rates.
Regardless of the course of action following price releases in January, the intended and most likely result of this initiative is to drive prices to a lower common denominator.  A lot of people think Medicare rates will become that benchmark.  There are two significant issues that I did not see addressed in the pricing rule that will have the effect of transferring substantial risk to providers.  
The first is that there will be little if any provision for recognition of complications, comorbidities, and hospital-acquired conditions that can dramatically impact the cost of care in a given diagnosis.  
The second is the elephant in the room. The current pricing system has developed over time to facilitate cross-subsidization among payors.  There is a reason that commercial rates are so high that has nothing to do with the cost of providing care.  I have stated before that, government has turned the entire healthcare industry into a taxing authority to extract tax from commercial payors for the benefit of government payors that routinely reimburse providers below the cost of providing care.  It has been entertaining to watch the reaction of Boards of Directors when they first realize that the healthcare system has been forced by government into a wealth redistribution mechanism.
So, what happens as providers lose the ability to cross-subsidize the cost of care?  Very few hospitals (<10%) are profitable on Medicare, and it is doubtful that any hospital is breaking even on services provided to Medicaid patients.  In my experience, hospital reimbursement for self-pay patients is less than 5% of charges.  If the prices hospitals realize for services start falling and they lose the current ability to cross-subsidize the cost of care . . . . . well, you don't need an MBA to understand the likely outcome.
What to do?  If (when) prices start falling and providers lose pricing leverage, the only place to turn is operating expense.  Hospitals that have failed to undertake serious, highly focused, and robust operating cost reduction programs that yield quantifiable results may not have a very bright future.  If your organization is not in the bottom quartile of operating cost compared to its peer group and part of your mission is to remain independent, you must be losing sleep.  In a recent article related to COVID Response, I argued that the time has come to get after clinical process variance that is the source of most of the high cost, waste, and abuse in the healthcare system. For most organizations, the days of sourcing cheaper supplies and sending nurses home early are, for the most part, over as there is little if any juice remaining in that lemon.
If, as a leader, you do not have a plan that gets you to break-even on Medicare within the next 12-18 months, you had better have a plan B, something like tuning up your CV.  I can help you with your response to price transparency, working on your CV, or helping manage your next career transition as the case may turn out.  I am as close as your phone.  Best of luck.
Contact me to discuss any questions or observations you might have about these articles, leadership, transitions, or interim services. I might have an idea or two that might be valuable to you. An observation from my experience is that we need better leadership at every level in organizations. Some of my feedback comes from people demonstrating interest in advancing their careers and inspiring content to address those inquiries.
The easiest way to keep abreast of this blog is to become a follower. You are then notified of all updates as they occur. To become a follower, click the "Following" bubble that usually appears near each web page's bottom.
I encourage you to use the comment section at the bottom of each article to provide feedback and stimulate discussion. I welcome input and feedback that will help me to improve the quality and relevance of this work.
This article is an original work. I copyright this material with reproduction prohibited without attribution. I note and provide links to supporting documentation for non-original material. If you choose to link any of my articles, I'd appreciate a notification.
If you would like to discuss any of this content, provide private feedback or ask questions, I may be reached at ras2@me.com.