https://mailchi.mp/bade80e9bbb7/the-weekly-gist-june-18-2021?e=d1e747d2d8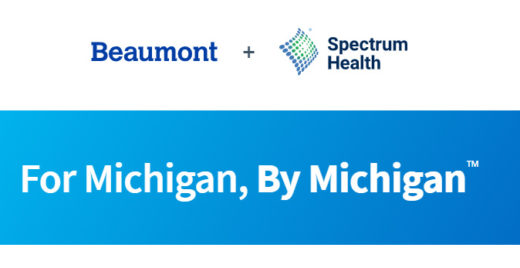 On Thursday, Grand Rapids-based Spectrum Health and Southfield-based Beaumont Health signed a letter of intent to merge, in a combination that would create a 22-hospital, $12B company that would become Michigan's largest health system.
Spectrum CEO Tina Freese Decker will lead the combined company, while Beaumont CEO John Fox will assist with the merger, then depart. The proposed deal would not only create a system spanning much of Michigan, but would also allow for the expansion of Spectrum's health plan, Priority Health, which accounted for more than $5B of the system's $8B in revenue, into the Detroit market.
This is the third proposed merger since 2019 for Beaumont, which saw its planned combinations with Ohio-based Summa Health fall apart early in the pandemic; the system's planned merger with Illinois-based Advocate-Aurora Health was called off in 2020 amid pushback from the system's medical staff. Both deals fell apart due to challenges in communication and cultural compatibility—which will likely also be the greatest potential stumbling blocks for a Spectrum-Beaumont partnership.
The recently abandoned combination between NC-based Cone Health and VA-based Sentara Healthcare also appears to have fallen apart due to cultural challenges, as have many other recent health system deals. Yet despite a string of cautionary tales, health system mergers continue apace—a sign of the pressure industry players are under to seek scale in order to contend with the growing ranks of disruptive (and well-funded) competitors.