https://thehill.com/homenews/583275-nih-director-says-omicron-variant-a-great-reason-to-get-booster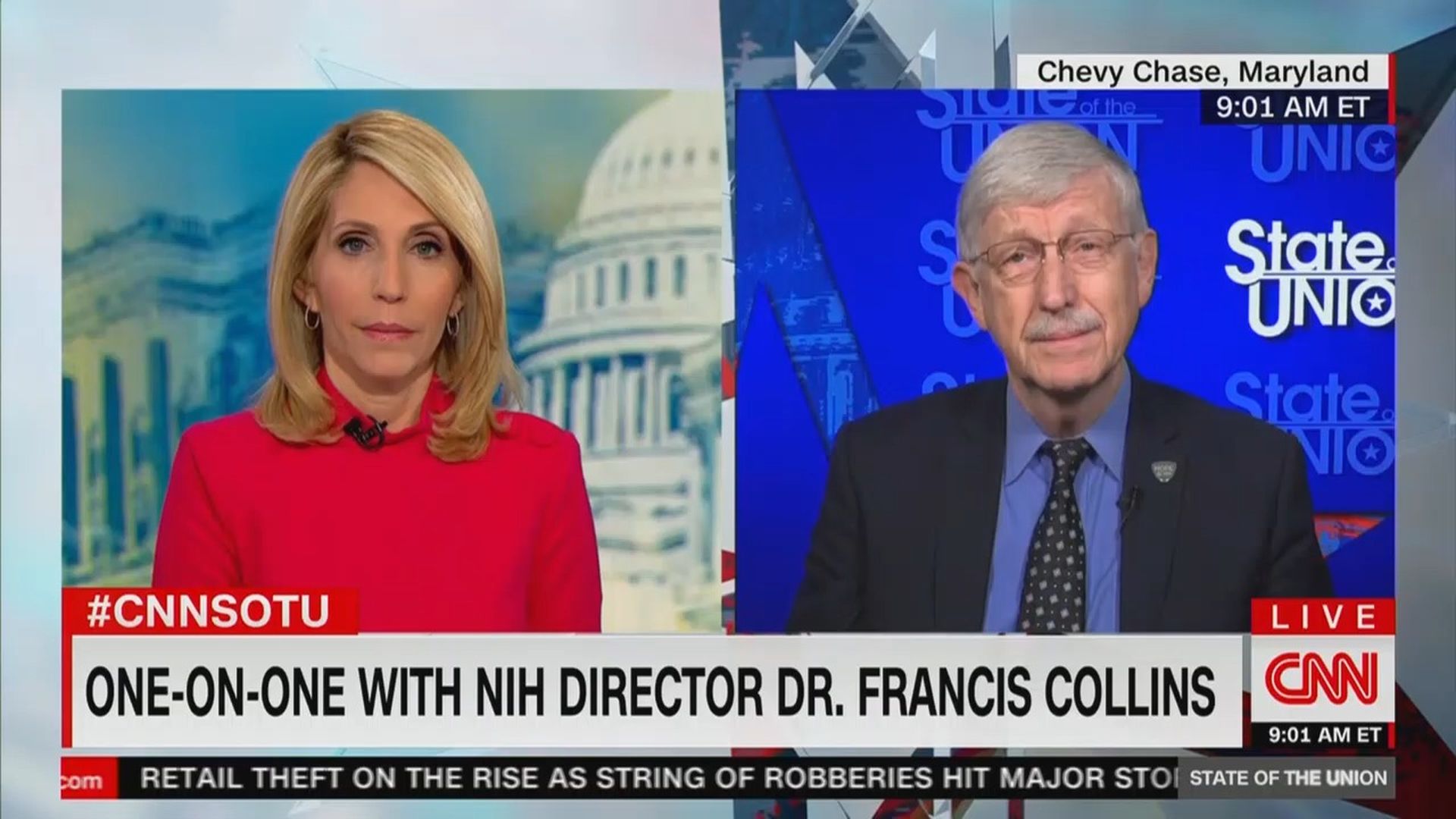 National Institutes of Health (NIH) director Francis Collins said the emergence of a new variant of the coronavirus presents a "great reason" for people in the United States to seek a booster shot.
"There's no reason to panic, but it's a great reason to get boosted," Collins said Sunday during an appearance on CNN.
The World Health Organization over the weekend held an emergency meeting regarding the new coronavirus strain first identified in South Africa, and classified it as being "of concern," due to the variant's large number of mutations and an increased risk of re-infection.
Several nations around the world, including the United States, have limited travel to several south African countries in recent days in an attempt to keep the variant from spreading more rapidly.
During an earlier appearance on Fox News Sunday, Collins said it may take weeks before world health officials can determine how effective vaccines being used in the United States are against the new variant, which has been dubbed "omicron."
"Given that history, we expect that most likely the current vaccines will be sufficient to provide protection," he said. "And especially the boosters will give that additional layer of protection because there's something about the booster that causes your immune system to really expand its capacity against all kinds of different spike proteins, even ones it hasn't seen before."
Collins said on CNN that the emergence of the new variant is "another reason" for people who have not received a coronavirus booster shot to do so once they are eligible.
"The booster basically enlarges the capacity of your immune system to recognize all kinds of spike proteins its never seen," Collins explained. "This is a great day to go and get boosted or find out how to do so."