https://www.axios.com/newsletters/axios-vitals-10e7b50f-26eb-4233-854a-36a6b5405524.html?utm_source=newsletter&utm_medium=email&utm_campaign=newsletter_axiosvitals&stream=top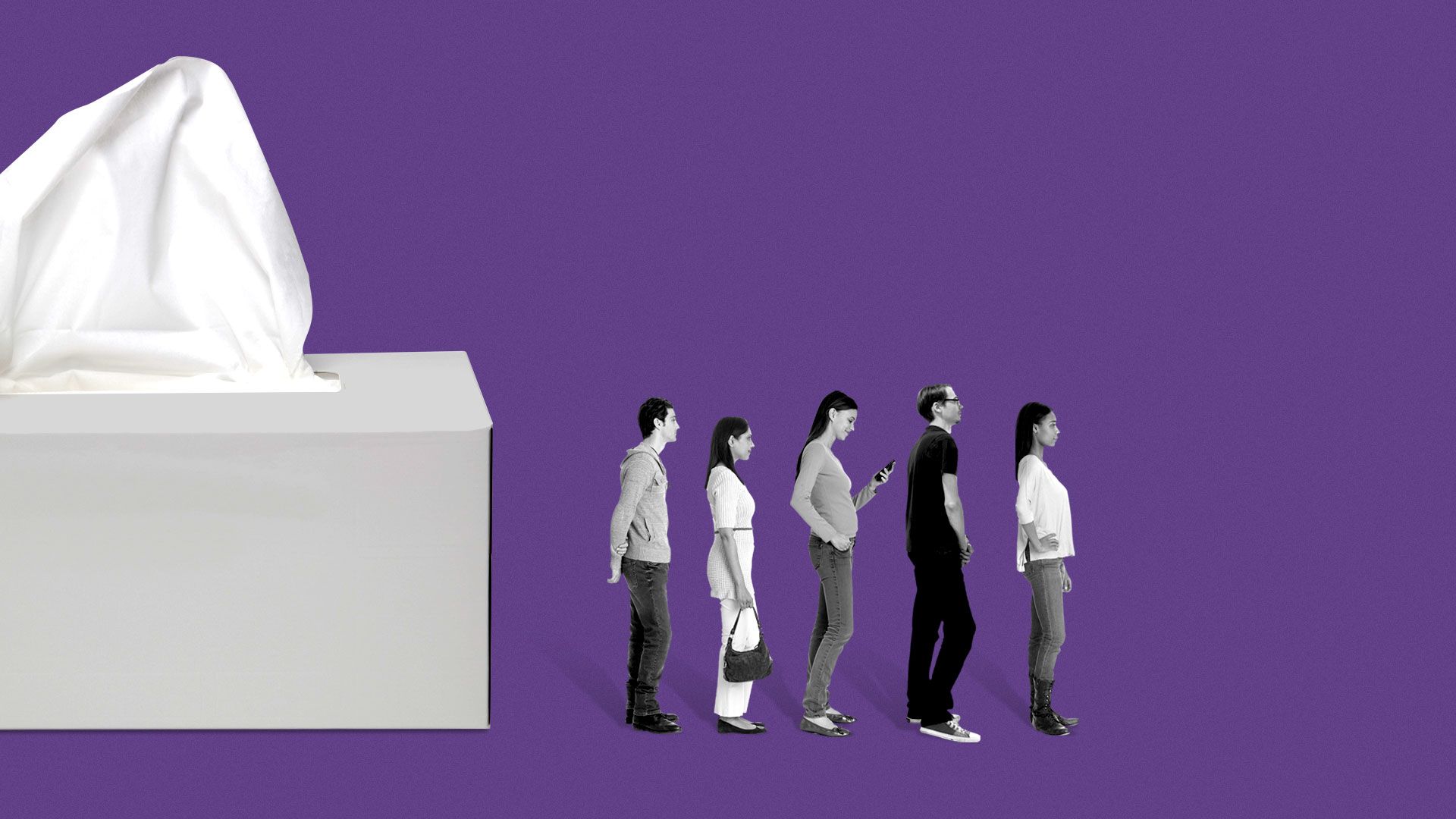 The U.S. keeps reacting too late to the novel coronavirus, prolonging its economic pain and multiplying its toll on Americans' health.
Why it matters: The spread and impact of the coronavirus may be unfathomable, but it's not unpredictable. And yet the U.S. has failed to respond accordingly over and over again.
First, it happened with testing — a delay that allowed the virus to spread undetected.
Then we were caught flat-footed by the surge in demand for medical supplies in emerging hotspots.
And the Trump administration declined to issue a national shelter-in-place order. The resulting patchwork across the country left enough economic hubs closed to crash the economy, but enough places up and running to allow the virus to continue to spread rampantly.
Between the lines: Proactive containment and mitigation steps would have required extraordinary political and economic capital, especially if they had come early in the process, when many Americans didn't grasp the full weight of this challenge.
But making decisions based on today's information — without an understanding of how much worse tomorrow will be — is also politically and economically risky, and carries the extra cost of more deaths.
Now, even as testing and hospital capacity remain limited, President Trump is eager for an economic recovery — even though, by all estimates, the outbreak is only going to get worse.
The bottom line: When I asked one senior Health and Human Services official how all of this keeps happening, the official said it's at least partially due to disconnects — between Trump and his administration; between the government and the private sector, and between the U.S. and the rest of the world.
"At the end of the day, the virus has slipped through all those cracks that exist between all of these entities," the official said.