https://mailchi.mp/9f24c0f1da9a/the-weekly-gist-june-5-2020?e=d1e747d2d8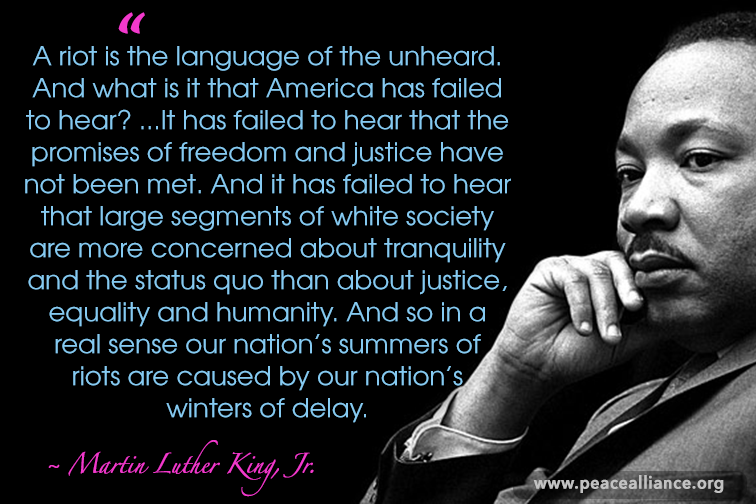 "What is it that America has failed to hear?" asked Dr. Martin Luther King, Jr. in March of 1968, calling riots the "language of the unheard". "It has failed to hear that the promises of freedom and justice have not been met." Stubbornly, shamefully, we continue to turn a deaf ear: to structural racism; to institutionalized inequality; to a pandemic of police brutality and bigotry that chokes off the breath of black Americans as surely as a virus in the lungs or a boot on the neck. But the sound in the streets is thunderous.
We in healthcare must listen. We must hear that what killed George Floyd, and Breonna Taylor, and Eric Garner, and Tamir Rice, and Philando Castile, and Trayvon Martin, and Ahmaud Arbery, and countless others, as surely as the terrible actions of any single person, was the pervasive, insidious virus of racism, long since grown endemic in our country.
This week's protests are a kind of ventilator, providing emergency breath for a national body in crisis. We must work—urgently—on the therapeutics of structural change and the vaccines of education and understanding.
At Gist Healthcare we are listening, and learning. As a team, we've committed to each other to be attentive, invested, empathetic allies, and to dedicate our individual and collective time, talents and treasure to antiracist work, in healthcare and beyond. Our contribution may not be large, and it will never be enough, but at least we hope it will be positive. We'd like to hear your thoughts and suggestions as well. For the moment, and for our colleagues, friends, and families, we stand with the protestors.
Black Lives Matter.