https://www.forbes.com/sites/johndrake/2020/08/21/the-science-of-campus-outbreaks/#4c5704ae6893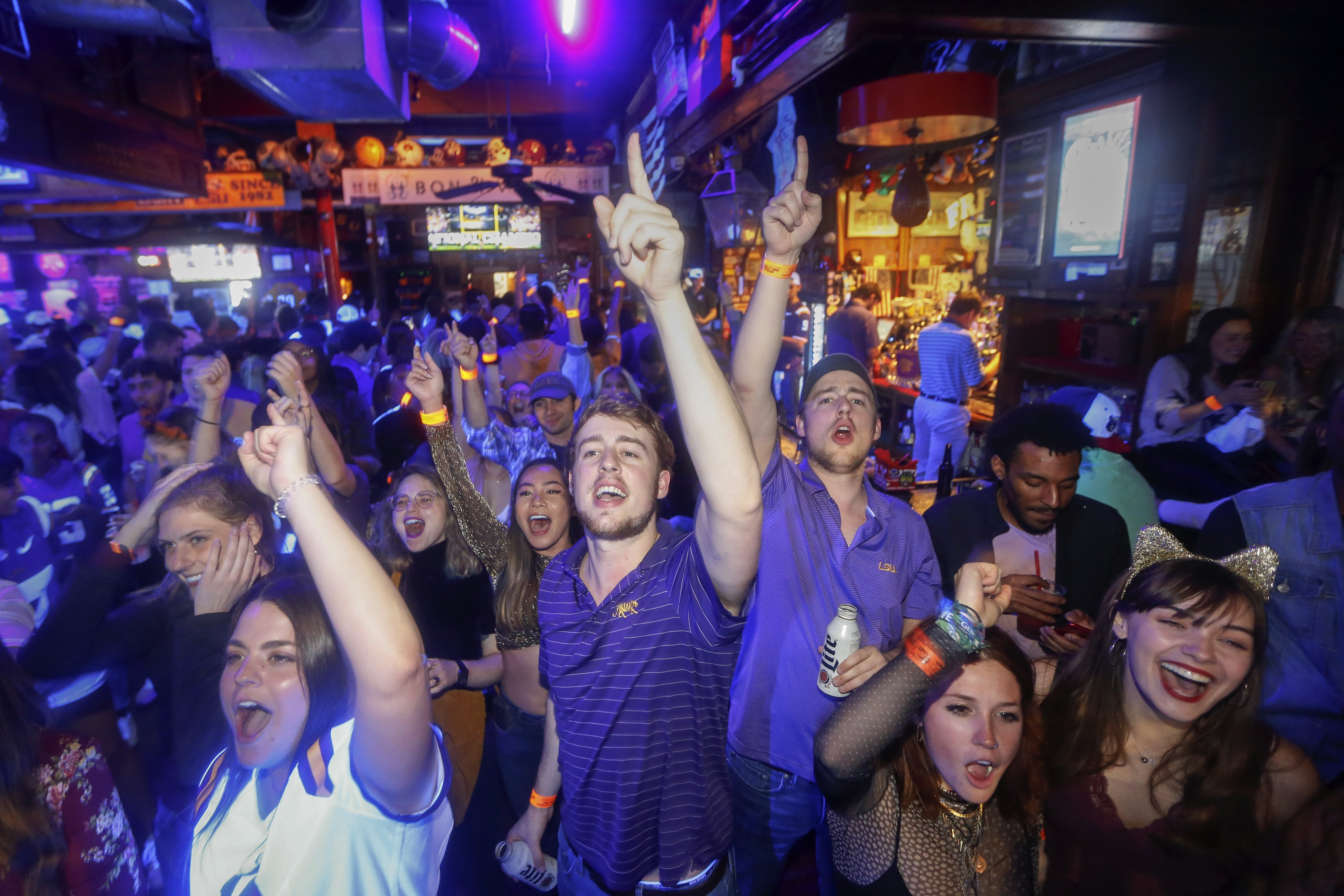 Colleges And Universities Reverting To Online Instruction
On August 17, seven days after the start of in-person classes, the University of North Carolina at Chapel Hill announced that, due to a dramatic increase in Covid-19 on campus, all undergraduate classes would be held online for the remainder of the fall. Ithaca College and Michigan State pulled the plug on August 18. Two days later, N.C. State joined the club. More may follow. (The Chronicle of Higher Education maintains a live update feed.) In fact, only a minority of colleges and universities are still attempting fall instruction fully or primarily in person (about 25% at this writing).
Only time will tell if these rapid course changes were warranted and, of course, the answer may not be the same everywhere. Each institution is unique with respect to size, culture, infrastructure to provide online learning, and ability to cope with transmission.
What We Know About Infectious Diseases On College Campuses
In thinking about Covid-19 transmission on campus, it may be useful to know something about the science of epidemics among college students in general. There is a small scientific literature on disease outbreaks on campus. Campuses are special for several reasons. News photos of students lounging on green quads, engaged in late night study groups, or partying into the wee hours reminds us that if college is known for anything other than studying and college sports, it might be the unique gregariousness that attaches to what many people call the "college experience."
Although outbreaks of infectious diseases on college campuses are routinely reported, there is little evidence that they are more explosive than in the general population. Outbreaks of directly transmitted diseases like measles, mumps, and whooping cough occur with some regularity and are typically contained through isolation and other public health measures. But, no study has been done to systematically examine how the campus environment differs from community-based transmission. 
Influenza is a particularly interesting case because, like Covid-19, it is a respiratory disease transmitted directly through close contact and also has a short incubation period. The basic reproduction number (R0) is a measure of the explosiveness of an epidemic, with anything over R0 = 1 indicating the possibility of sustained transmission.
In 2014, CDC and academic scientists compiled a list of all estimates of R0 for influenza. While most estimates for the 2009 pandemic were between 1 and 2, estimates from some schools (not necessarily colleges or universities) were noticeably higher (2.3 for a school in Japan and 3.3 for a school in the United States), although other cases (Iran and the United Kingdom) were similar to the rest of the population.
Perhaps more importantly, a study in Pullman, Washington (home to Washington State University) estimated R0 of the 2009 pandemic flu to be around 6, which is two to four times larger than most other estimates. So there is some evidence that campus contagions may be more prone to outbreak than other places.
Since Covid-19 is typically much less severe in young adults than in older adults, another question that seems particularly important now is whether transmission among students remains primarily within the student population or readily spreads to the rest of the community. 
In a measles outbreak at a university in China, the fraction of staff who were infected was not statistically different from the fraction of students. The total number of staff infected — three — was small, however, and it seems unlikely that this is the usual pattern.
A study of the 2009 influenza pandemic at the University of Delaware found that the risk of infection for people older than 30 was roughly half the risk of those that were 18 to 29.
An even more interesting aspect of the University of Delaware study is the association with student activities. Reports of influenza-like illness among students at a nearby emergency health center remained stable for almost a month after spring break. But cases increased almost five-fold following "Greek week". In the final analysis, belonging to a fraternity or sorority doubled a student's chances of being infected.
What's Happening Now
This is concerning now as cases of Covid-19 are rising among college students nationwide. College leaders such as Penn State president Eric Barron, University of Kansas chancellor Douglas Girod, and University of Tennessee chancellor Donde Plowman have reproached students, especially fraternities and sororities, for ignoring guidance to avoid large gatherings.
Yesterday, J. Michael Haynie, Vice Chancellor for Strategic Initiatives and Innovation publicly excoriated students at Syracuse University for "selfishly jeopardizing" the possibility of in-person instruction this fall. "Make no mistake," he wrote, "there was not a single student who gathered on the Quad last night who did not know and understand that it was wrong to do so."
The science of Covid-19 tells us that students are vulnerable, just like everyone else. Although the evidence is somewhat thin, what there is points only in one direction: because of their specific social structure, college campuses are especially prone to outbreaks of infectious diseases. As in the rest of society, the only way to slow down the Covid-19 pandemic on college campuses is to reduce the rate of infectious contacts. There is too much value in the college experience to reduce it to partying, and it should not be squandered altogether for the sake of the party experience.