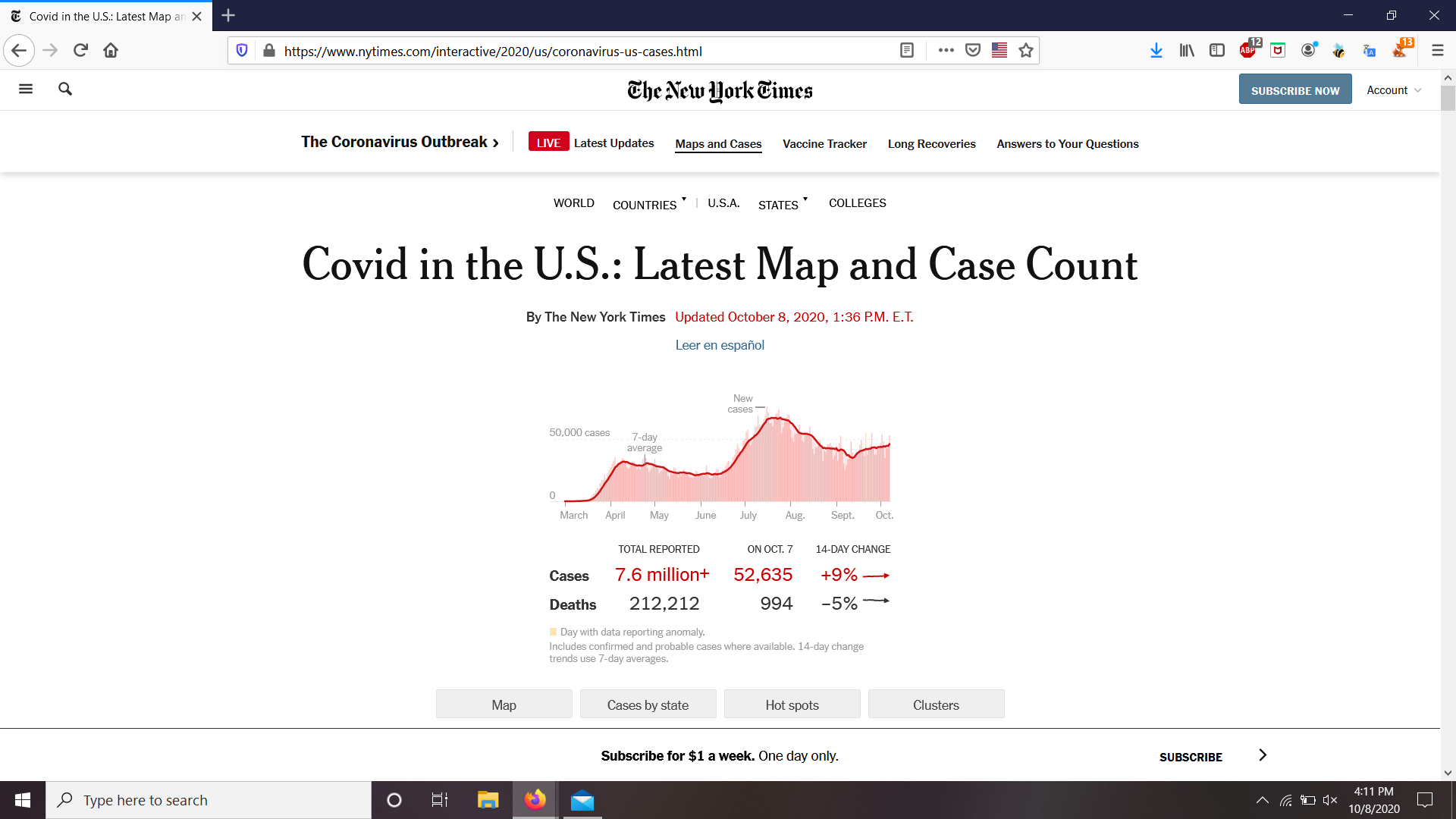 At least 1,004 new coronavirus deaths and 90,728 new cases were reported in the United States on Oct. 29. Over the past week, there have been an average of 77,865 cases per day, an increase of 42 percent from the average two weeks earlier.
As of Friday afternoon, more than 9,078,400 people in the United States have been infected with the coronavirus and at least 229,200 have died, according to a New York Times database.
Case numbers in the United States have reached alarming new records in recent days as outbreaks continue to grow across the country. Though rural counties and small metro areas continue to see some of the worst growth, infections are also rising rapidly around major cities like Chicago and Milwaukee.
The national trajectory is worsening rapidly. Wisconsin has opened a field hospital. North Dakota, which not long ago had relatively few cases, has grown so overwhelmed that it has now ended most contact tracing. Cases have reached record levels recently in more than 20 states, including Illinois, Tennessee, New Mexico, Nebraska and Utah.