https://www.washingtonpost.com/nation/2021/12/28/covid-omicron-variant-live-updates/#link-YQZ3GRUNBRGH5B5UBBC33IGWV4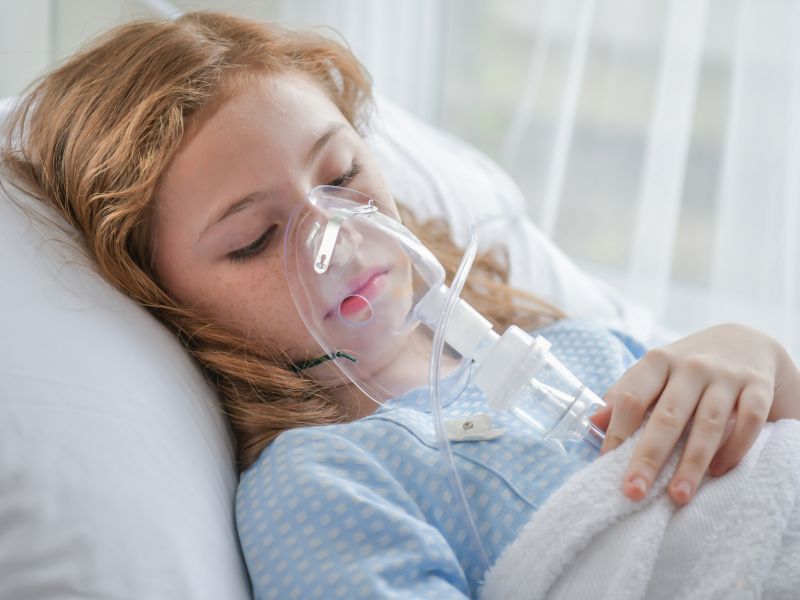 The number of children with covid-19 recently hospitalized in New York City has increased by nearly five times this month, state officials said at a news conference Monday.
For the week from Dec. 5, 22 children with covid-19 were admitted to hospitals in the city. During a five-day period beginning on Dec. 19, that figure rose to 109, reflecting a broader national surge in coronavirus infections driven in part by the omicron variant. Daily case counts in recent days have climbed to levels not seen since last winter, when coronavirus vaccines weren't widely available, though the total number of hospitalizations is still significantly lower.
The increase in pediatric covid patients in New York City has been mirrored nationwide. As of last week, nearly 2,000 confirmed or suspected pediatric covid patients were hospitalized nationally, a 31 percent jump in 10 days.
New York City officials are hoping a city mandate that took effect Monday requiring workers at an estimated 184,000 businesses to get at least one vaccine dose will curb infections. "We need more and more people vaccinated," Mayor Bill de Blasio (D) told reporters. "We need to keep doubling down on vaccination to get out of the covid era once and for all."
De Blasio's office announced the mandate earlier this month, just days after health officials disclosed the first case of the more transmissible omicron variant in the United States. But the mayor leaves office in a few days. Kathryn Wylde, president of the Partnership for New York City, a major corporate advocacy group, said she hopes Mayor-elect Eric Adams (D) will show flexibility in enforcement, the Associated Press reported.
Roughly 92 percent of the city's adult population has received at least one dose of a vaccine, municipal data show, while 83 percent of adults are considered fully immunized. Youth vaccination rates remain lower: Nearly half the children ages 5 to 17 have not yet received a single dose, according to the city government.