https://www.axios.com/newsletters/axios-vitals-72173ec6-3383-4391-afbb-a5ed682e5d7a.html?utm_source=newsletter&utm_medium=email&utm_campaign=newsletter_axiosvitals&stream=top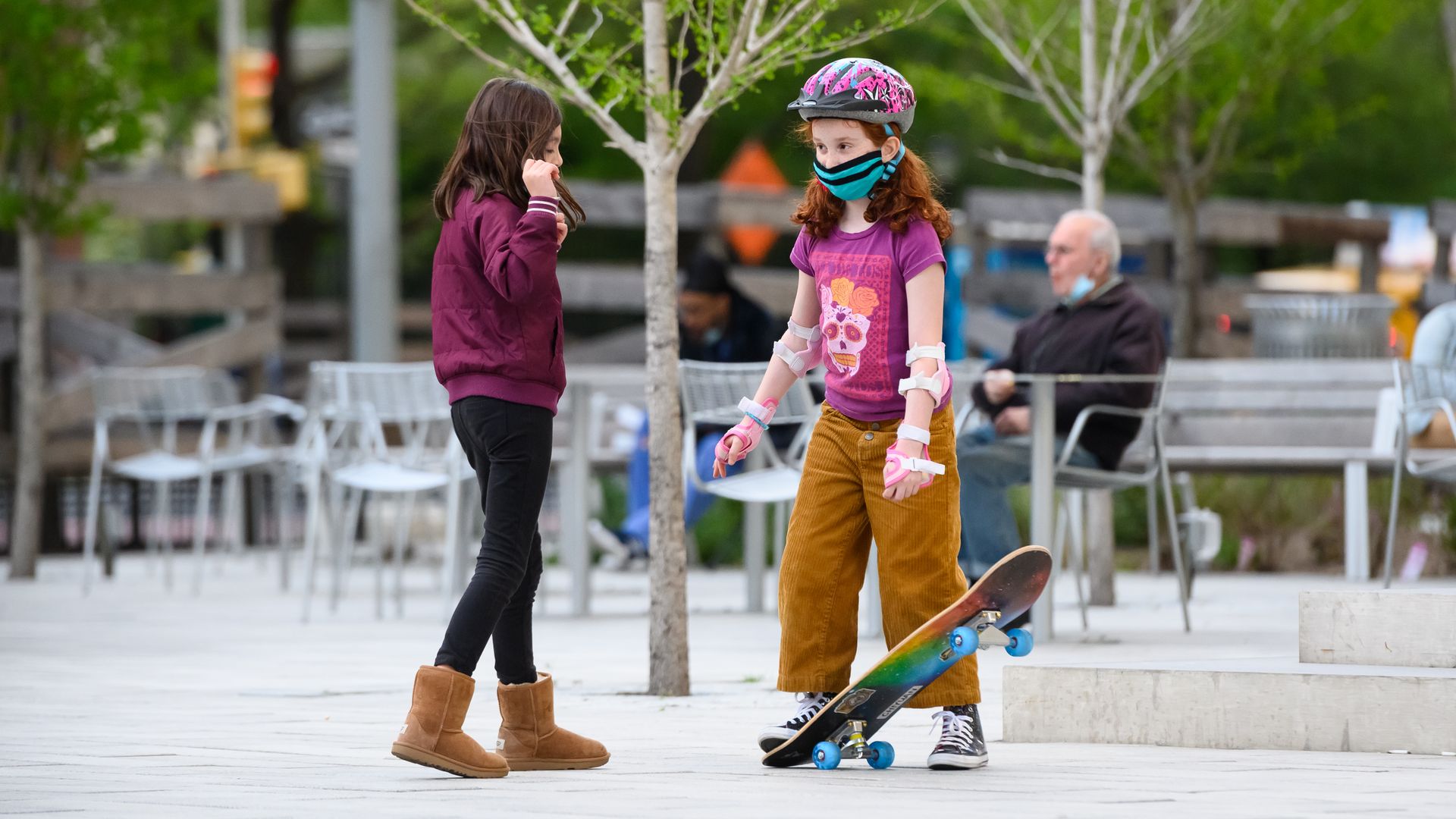 Solving the mystery of how the coronavirus impacts children has gained sudden steam, as doctors try to determine if there's a link between COVID-19 and kids with a severe inflammatory illness, and researchers try to pin down their contagiousness before schools reopen.
Driving the news: New York state's health department is investigating 100 cases of the illness in children, Gov. Andrew Cuomo said at a Tuesday press briefing, Axios' Orion Rummler reports.
Three children in the state have died: an 18-year-old girl, a 5-year-old boy, and a 7-year-old boy. The state's hospitals had previously reported 85 cases on Sunday.
Doctors have described children "screaming from stomach pain" while hospitalized for shock, Jane Newburger of Boston Children's Hospital told the Washington Post.
In some, arteries in their hearts swelled, similar to Kawasaki disease, a rare condition most often seen in infants and small children that causes blood vessel inflammation, she said.
Researchers remain uncertain if this is being caused by COVID-19, but most children appear to have a link. Some affected children have tested positive for coronavirus antibodies, suggesting that the inflammation is "delayed," Nancy Fliesler of Boston Children's Hospital wrote on Friday.
What's next: The CDC is funding a $2.1 million study of 800 children who have been hospitalized after testing positive for the coronavirus through Boston Children's Hospital. The study aims to understand why some children are more vulnerable to the disease.