Our daily update is published. States reported 1.4M new tests and 144k cases, another all-time high. 65.4k people are hospitalized, 15k more than on election day. The death toll was 1,421, pushing the 7-day average over 1,000.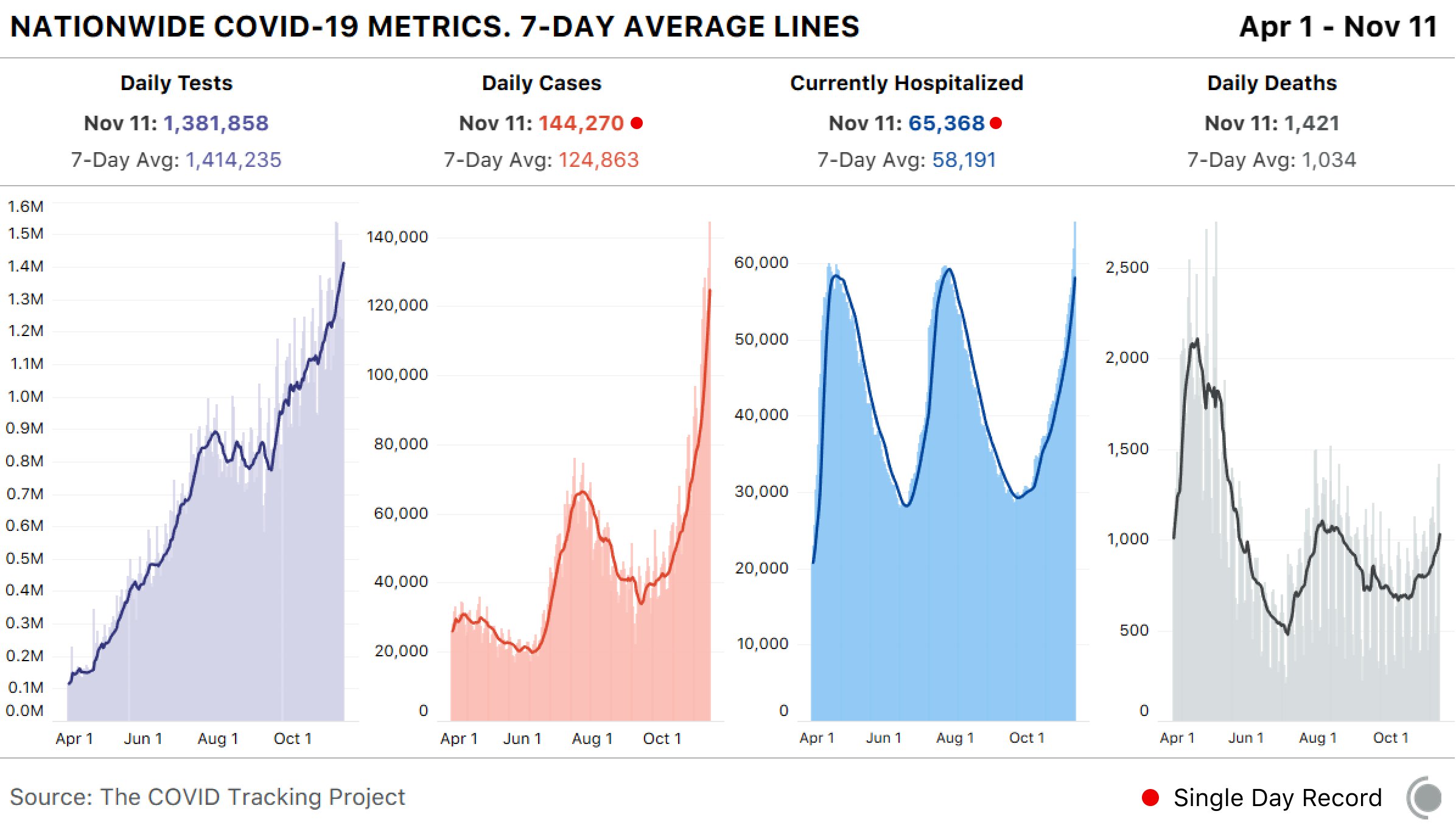 On a per capita basis, more people are now dying across the Midwest than even at the peak of the summer surge in the South.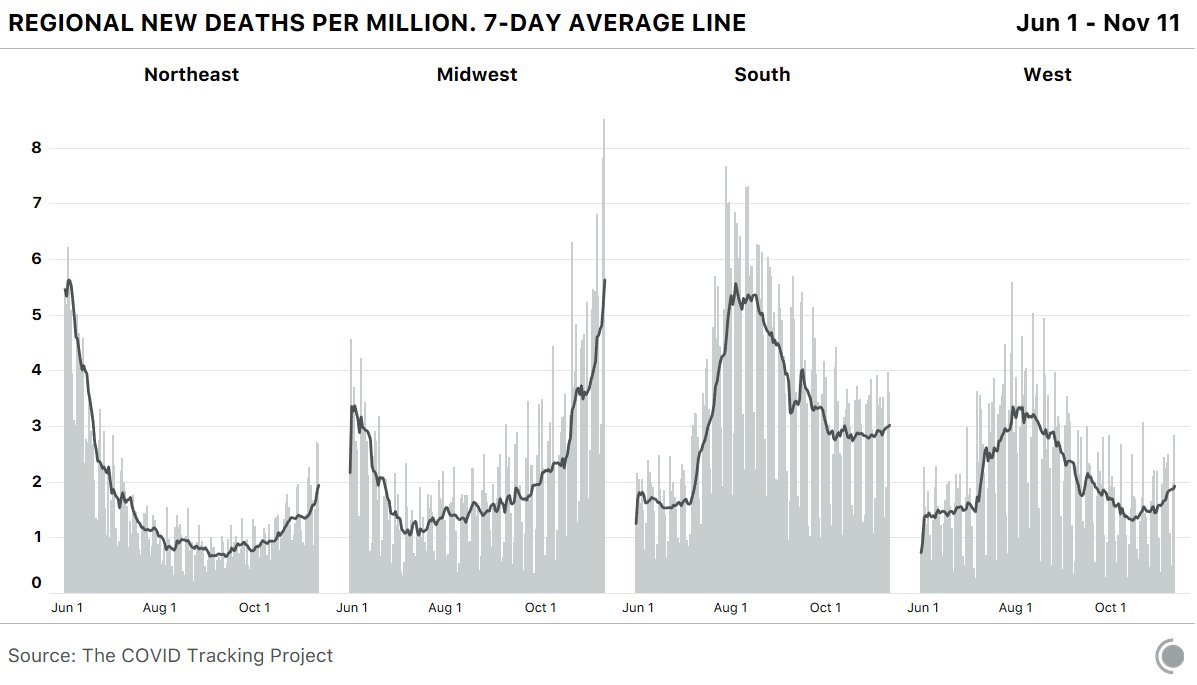 Hospitalizations are now rising very quickly. The last three days standout, but across all of November, we're averaging 1,636 more current hospitalizations each day.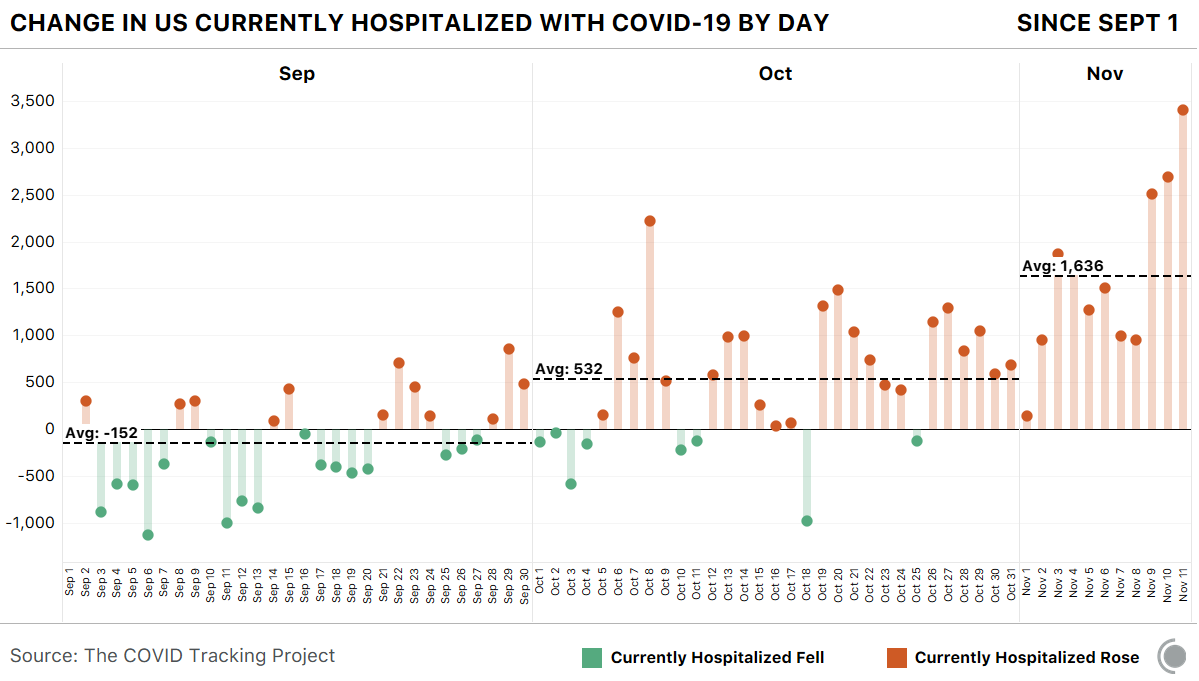 38 states reported over 1,000 cases today.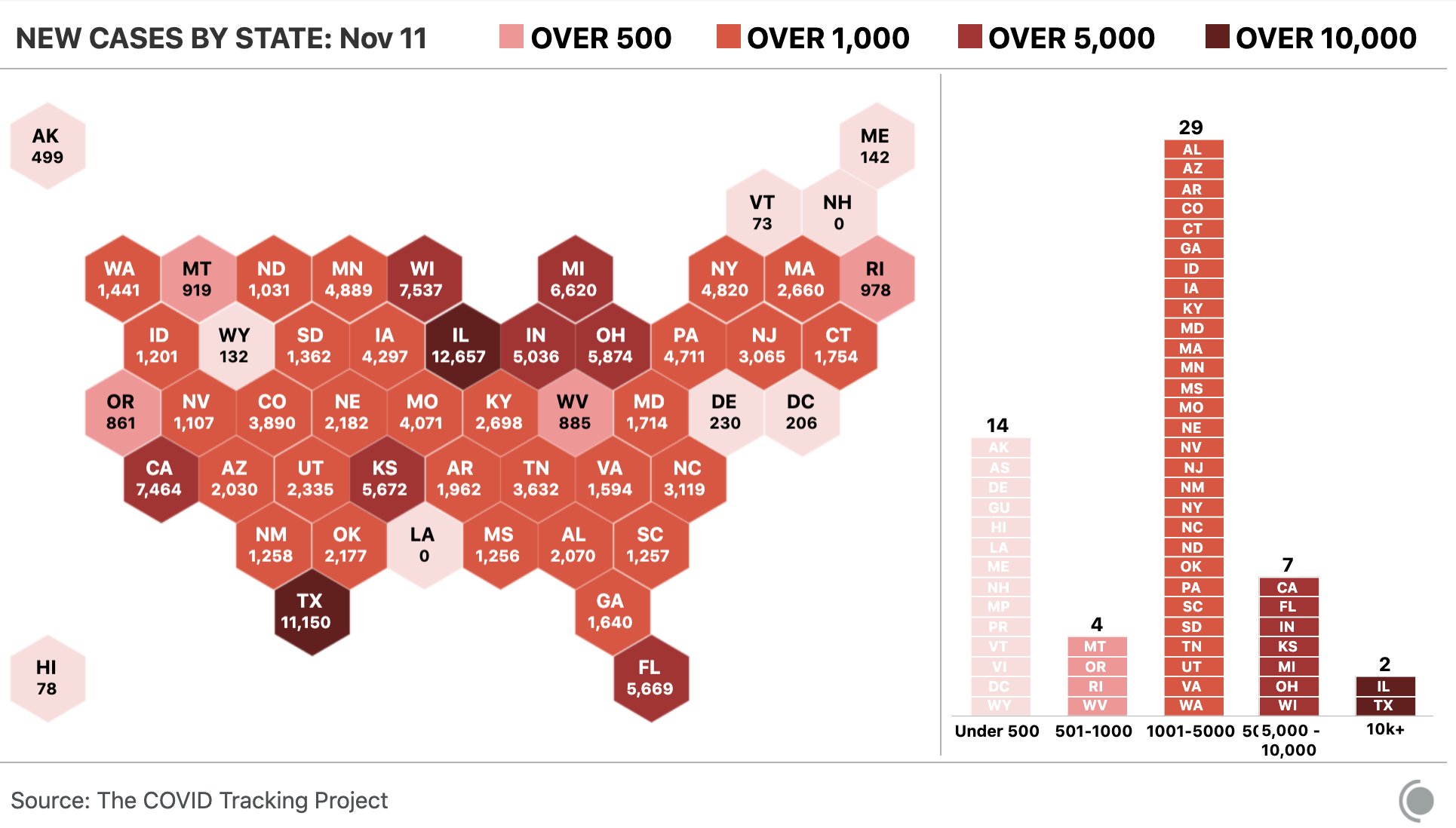 *Today's #Covid19 Update Thread* (tests, cases, deaths, hospitalizations, ICU, and % testing positive as of Today, 1 week, 2 weeks, 1 month, and 2 months ago—data from @COVID19Tracking)