https://projects.jsonline.com/news/2018/2/28/is-your-doctor-banned-from-practicing-in-other-states.html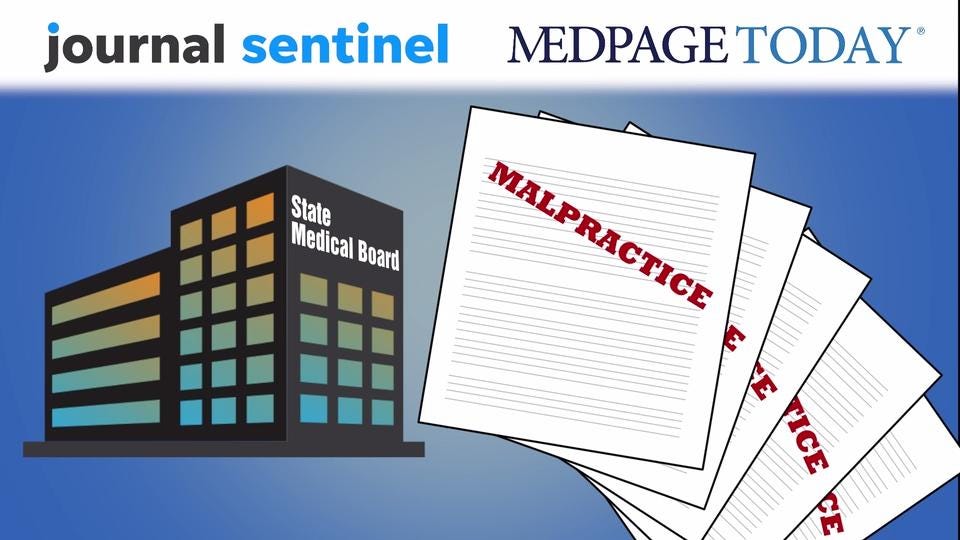 Is your doctor banned from practicing in other states? State licensing system keeps patients in the dark.
Like traveling medicine hucksters of old, doctors who run into trouble today can hopscotch from state to state, staying ahead of regulators.
Instead of snake oil, some peddle opioids. Others have sex with patients, bungle surgeries, misdiagnose conditions or are implicated in patient deaths.
Even after being caught in one state, they can practice free and clear in another; many hold a fistful of medical licenses.
Stories about individual doctors avoiding discipline in a second state have been reported before. An investigation by the Milwaukee Journal Sentinel and MedPage Today shows how widespread the problem is: At least 500 physicians who have been publicly disciplined, chastised or barred from practicing by one state medical board have been allowed to practice elsewhere with a clean license.
And their patients are kept in the dark — even as more become victims — thanks to an antiquated system shrouded in secrecy.
In Colorado, Gary Weiss' care of a multiple sclerosis patient prompted four doctors to complain to the state medical board when the patient died in 2011. The board and Weiss agreed that he was "permanently inactivating" his license in 2014, meaning he could never get it back.
But in Florida, where Weiss has a long-standing practice, officials applied no restrictions despite malpractice lawsuits from seven other patients in two states, all accusing him of misdiagnosing them with multiple sclerosis.
Plastic surgeon John Siebert had sex with a patient in New York, got his license suspended for three years and was permanently ordered to have a chaperone in the room with any female patients. But he operates free of medical board restrictions in Wisconsin. In fact, he was appointed to an endowed chair at the University of Wisconsin-Madison, funded in part by billionaire Diane Hendricks, a patient and a major political contributor to Gov. Scott Walker.
Look up Jay Riseman on the website of the Division of Professional Registration in Missouri, where he practices as a hospice doctor: It lists no disciplinary history, no red flags.
But in Illinois, where a medical board official once called him an "imminent danger to the public," the families of three patients who died remain haunted by what he did. Riseman continues to practice, despite having prescribed massive amounts of pre-surgery laxatives to infants and failing to act in the case of an older woman with a blood infection.
Among the more than 500 doctors identified by the Journal Sentinel and MedPage Today, the single biggest reason for board action was medical errors or oversights. One fifth of the cases were a result of putting patients in harm's way.
All have slipped through a system that makes it difficult for patients, employers and even regulators in other states to find out about their troubling pasts.