https://www.axios.com/coronavirus-young-people-spread-5a0cd9e0-1b25-4c42-9ef9-da9d9ebce367.html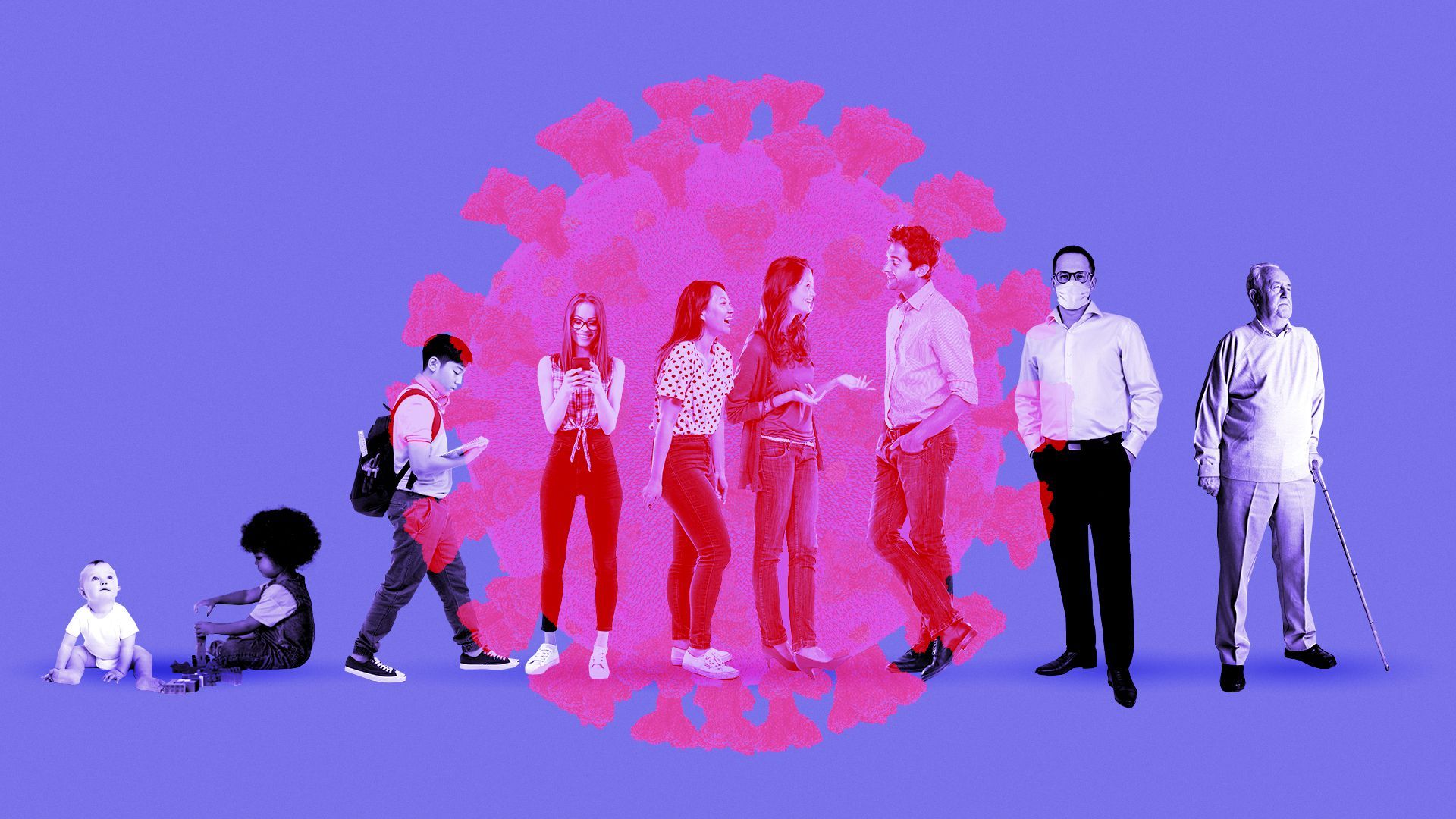 More young people are being infected with the coronavirus, and even though they're less likely to die from it, experts warn the virus' spread among young adults may further fuel outbreaks across the United States.
Why it matters: Some people in their 20s and 30s face serious health complications from COVID-19, and a surge in cases among young people gives the virus a bigger foothold, increasing the risk of infection for more vulnerable people.
People can transmit the virus without knowing they have it, and younger people, in particular, could be unknowingly spreading the disease.
By the numbers: From Arizona to Allegheny County, Pa., young people increasingly account for COVID-19 cases.
And the proportion of young people hospitalized for COVID-19 has also grown.
Between the lines: Yes, young people are going to bars and parties — but also to work.
Where it stands: Young people are still much less likely to be hospitalized or die from the virus than people older than 60.
"The death rate among the young is not zero, and it is particularly not zero for people who have at least one co-morbid condition. This is not a completely benign disease of the young."
— Joshua Schiffer, of the Fred Hutchinson Cancer Center
What to watch: "If hospitals are strained now dealing with younger cases, they are going to be all the more taxed when the age distribution of infections shifts to the elderly," Galvani says.