https://mailchi.mp/2480e0d1f164/the-weekly-gist-october-30-2020?e=d1e747d2d8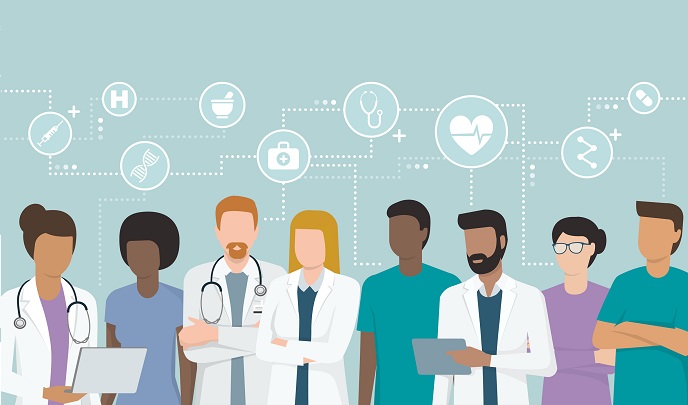 Over the past week, as coronavirus cases have spiked and COVID hospitalizations have grown to alarming levels, we've been keeping a close pulse on the situation at our member health systems in markets across the country.
Here's what we can report: admissions are rising on a curve that looks increasingly vertical.
The ICU is less of a problem than inpatient beds, and while no one wants to cancel non-emergent procedures again, having just worked through the backlog of cases that were postponed in late spring and early summer, discussions about reallocating capacity are starting again. Some are considering shifting more surgeries to ambulatory centers, others are planning to dedicate more space to COVID-positive cases in an attempt to segregate the "hot zone", and still others are exploring home-based care for certain medical admissions. Fortunately, the supply of PPE feels sufficient for the time being, as does testing capacity.
 
The number one concern among everyone we've talked to: staffing. Because of the high level of community spread, many are now losing nurses and other key staff to COVID isolation, with one system reporting that 35 percent of its critical care nurses at a key hospital had tested positive or were in quarantine after exposure. Staff are burned out, exhausted from the past eight months, and turnover rates are spiking. Because the third wave is so widespread, it's become harder to find nurses from other markets who can temporarily relocate to help with a surge of cases. And the rates being charged for "agency" nurses—stopgap staff hired on a temporary basis—are going through the roof.
The staffing issue may prove to be the biggest crisis of the third wave of COVID, given how difficult it is to solve; there's no Defense Production Act or National Guard supply chain for nurses. At best, hospitals will find themselves cobbling together a solution by cross-training staff, paying extra for temporary workers, and asking their already-overtaxed workforce to weather yet another storm. We're eager to hear any creative approaches to solving the staffing challenge as winter approaches, and we've dedicated a senior member of our team to tracking the workforce crisis. Let us know what you're seeing.