https://www.pwc.com/us/en/library/covid-19/pwc-covid-19-cfo-pulse-survey.html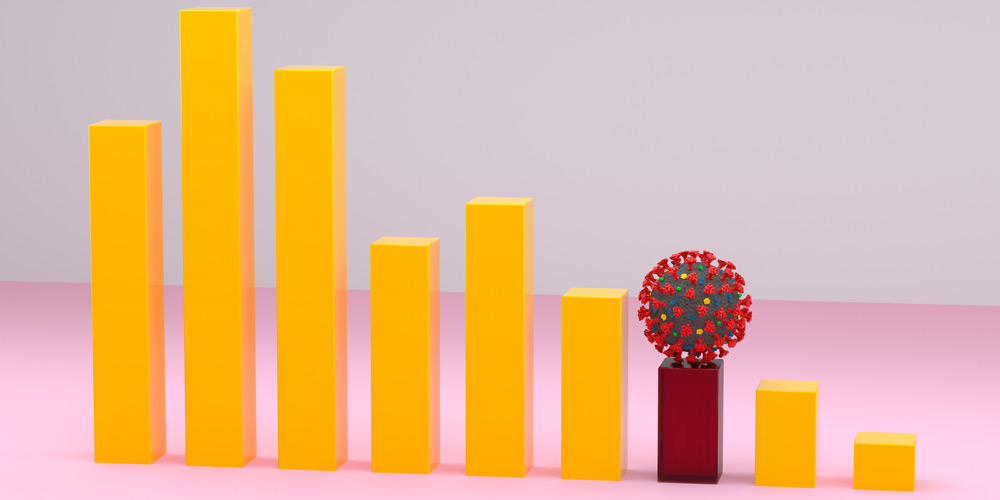 How finance leaders see a return to work
Business perspectives on what it will take to shift from crisis mode are solidifying. US finance leaders are focused on shoring up financial positions, as US businesses head into a period of even more operational complexity while they orchestrate a safe return to the workplace. Back-to-work playbooks put workforce health first, as companies set course for a phased-in return to the workplace that will not be uniform across the US or internationally, findings from the survey show. Returning employees and customers are going to experience a work environment that will differ in marked ways as a result. Another change likely to endure post-crisis is the strong role corporate leaders have taken within their communities, placing a renewed emphasis on environmental, social and governance (ESG) efforts going forward.
The actions CFOs are taking show how US businesses continue to adjust to very difficult current conditions with an eye toward an evolving post-COVID world. The level of concern related to the crisis is holding steady. It is high but stabilizing, with 72% of respondents reporting that COVID-19 has the potential for "significant impact" to their business operations vs. 74% two weeks ago.
Key findings
Back-to-work playbooks reshape how jobs performed
49% say remote work is here to stay for some roles, as companies plan to alternate crews and reconfigure worksites.
Protecting people top of mind
77% plan to change safety measures like testing, while 50% expect higher demand for enhanced sick leave and other policy protections.
Substantive impacts expected in 2020 results
Half of all respondents (53%) are projecting a decline of at least 10% in company revenue and/or profit this year.
Cost pressures intensify
A third (32%) expect layoffs to occur, as CFOs continue to target costs, while 70% consider deferring or canceling planned investments.
Economic events shaping CFO response last week
This survey, our fourth since emergency lockdowns took effect in the US, reflects the views of 305 US finance leaders during the week of April 20. It was a week when oil futures traded below $0 as energy markets confronted downshifting global demand, Congress replenished emergency funding of $480 billion for small firms and healthcare systems, and everyone heard the call to get ready to go back to work as the US and Europe firmed up plans to ease quarantines.
Post-crisis world taking shape in plans to reboot the workplace
Health and safety are top priorities for leaders as they prepare to bring people back to on-site work. More than three-quarters (77%) are putting new safety measures in place, while others are taking steps to promote physical distancing, such as reconfiguring workspaces (65%). Findings also show where the virus may have longer-lasting impact on ways of working. Half (49%) of companies say they're planning to make remote work a permanent option for roles that allow. That's even higher (60%) among financial services organizations.
Takeaways
Among the small percentage of companies that are beginning to bring people back, returning to work will not mean a return to normal. Companies should consider how to help frontline managers lead with empathy, to communicate transparently and make decisions quickly so employees understand where they stand, have access to the resources available to them, and can share feedback to ensure they feel safe and get what they need. Tools such as workforce location tracking and contact tracing can help support employees with suspected or confirmed infections, while also helping to identify the level of risk exposure. Companies looking to make remote work a permanent option will need to enable leaders to manage a blended workforce of on-site and remote workers during the next 12 to 18 months.
Given that many people may be wary of returning to on-site work, there's an opportunity for companies to create more targeted benefits to help make the transition easier. Paid sick leaves and worker protections, help with childcare, private transportation to and from work, or other benefits could help employees who may need extra flexibility or who want additional support as they prepare to come back.
Forecasting substantive impacts on 2020 performance
A majority of respondents (80%) continue to expect a decline in revenues and/or profits in 2020. Projections by sector vary, with consumer markets likely the hardest hit: one-third (32%) of CFOs expect a 25% or greater decline in revenues and/or profits this year, compared to 24% of respondents in all sectors.
Takeaways
Outlooks for financial results have held relatively steady in the survey over the last month, and are probably indicative of actual impact. Companies have had the time to evaluate the effects. CFO projections for declining revenue and profits coincide with a widening realization that the US economy is in recession. Since mid-March, jobless claims have soared past 26 million, and Congress passed relief packages of $2.5 trillion. CFOs are evaluating a wide range of scenarios that cover the health situation, the shape of the economic recovery, the spillover into the financial markets, and the resulting impacts on their business. This crisis is setting a new benchmark standard for "unknowable."
Cost pressures intensifying
CFOs are considering additional ways to scale back on planned investment and/or other fixed costs amid volatility in demand. A third (32%) expect layoffs to occur in the next month, up from 26% two weeks ago. Protecting cash and liquidity positions is paramount. Financial impacts of COVID-19, including effects on liquidity and capital resources, remain the top concern of CFOs (71%). Over half (56%) say they are changing company financing plans, up from 46% two weeks ago.
Among other actions, 43% plan to adjust guidance, which is consistent with responses two weeks ago. This figure will likely increase as companies go through the earnings season over the next two to three weeks. Separately, 91% of respondents are planning to include a discussion of COVID-19 in external reporting. Depending on the type of company, this can mean inclusion in financial statements and/or in risk factors and MD&A results of operations, earnings release or MD&A liquidity sections.
Takeaways
Many CFOs have focused on how they can manage their cash pressures to ride out the crisis. Common approaches have included stop-gap measures, such as hiring freezes and tightening controls on discretionary costs to put an end to travel and events, or the use of contractors. Findings show that these types of cost actions are likely to continue, and they remain at the top of the CFO agenda.
Of those who say they're considering deferring or canceling planned investments, 80% are considering facilities and general capital expenditures. At the same time, investment programs in areas that are considered important to future growth — including digital transformations, customer experience, or cybersecurity and privacy — are less likely to be targeted. CFOs will increasingly look for ways to prioritize costs in these areas, as businesses grow more confident in recovery prospects — even though current demand is subdued.
Priorities to de-risk supply chains
As companies continue to wade through mitigation efforts and start to think about recovery, many are planning changes to make their supply chains more resilient. Findings show CFOs prioritizing specific actions: 56% cite developing alternate options for sourcing, and 54% say better understanding the financial and operational health of their suppliers.
Takeaways
Findings confirm an emphasis on de-risking supply chains, as companies prioritize the health and reliability of their supplier base among changes they're planning as a result of COVID-19. In particular, there is a focus on managing risk around supply elements, such as reducing structural vulnerability with other sourcing options.
Some companies are starting to invest in creating data-backed profiles of their supplier base so they know where and when to look for second sources. Others are increasing communication with suppliers to better understand financial health. For many, conducting deeper financial and health reviews of suppliers will become a regular part of their business reviews. Physical supply chain relocations will likely happen only as a last resort, given the costs involved. However, automation of certain elements of the supply chain — to eliminate time-consuming manual tracking efforts and check tariff structures, for example — will likely become more common as companies seek better data to make more informed decisions.
Strategies yet to change, but tech likely to drive M&A
The impact of the outbreak on mergers and acquisitions (M&A) strategies remains mixed. While 40% of respondents say their company's M&A strategy is not being affected by COVID-19, compared with 34% two weeks ago, one in five say it's too difficult to assess what changes, if any, will need to be made to strategy. CFOs within the technology, media and telecommunications industry stand out in particular. They are less likely to report decreasing appetite for M&A due to COVID-19, compared with peers in other sectors, and 55% say the crisis hasn't changed their M&A strategy.
Takeaways
These findings highlight the fundamental strengths of the tech sector and suggest it will be among those driving M&A in the months ahead.  Tech giants, in particular, have large cash reserves. Moreover, demand for some tech products and services is strong as businesses return to work — 40% of CFOs say they will accelerate automation and new ways of working as they transition back. Additionally, technologies such as drones, artificial intelligence and robotics, will likely enjoy wider adoption in the post-COVID-19 environment. This leaves tech better-positioned to weather the pandemic's economic fallout and to execute on inorganic growth strategies. M&A is likely to recover faster than the US economy, with tech among the cash and capital-rich sectors leading the charge. PwC studies show that a combination of factors has been driving a decoupling of deals from the broader economy.
Business recovery timeframes have extended
Organizations are realizing the business recovery from the impacts of the virus will take longer. The March measures of manufacturing and services activities show sharp drops. Demand is not only declining, it's shifting. Moreover, even as some US states start to reopen, difficulties in setting up testing could keep some states in a holding pattern. As a result, for CFOs, the time required to return to "business as usual" the moment that COVID-19 ends continues to lengthen. Currently, 48% believe it will take at least three months to return to normal, up from 39% two weeks ago.
Takeaways
As reality sets in and companies understand the true impacts to their operations, CFO perceptions of the length of time to business recovery has extended. According to our analysis of how companies gauge their response to the crisis in PwC's COVID-19 Navigator diagnostic tool, the expected impact of COVID-19 on businesses globally remains high, with consumer markets and manufacturing the most susceptible among industries. Put another way, businesses that are less reliant on a large, complex supply chain to deliver products, or are able to work relatively effectively while remote, are also likely to be among the least exposed.
Consumer-facing companies reconfigure physical sites as shutdowns start to lift
Companies in consumer-facing sectors continue to contend with both sides of the demand equation, as consumers sheltering in place focus single-mindedly on essential products to the exclusion of other offerings. Consumer markets (CM) CFOs are more likely to list a decrease in consumer confidence and spending as a top-three concern than they were two weeks ago (66% vs. 50%). For CM CFOs, consumer confidence trends translate almost directly to revenues, with 32% projecting an adverse impact on revenue and/or profit of at least 25% in 2020, compared with 24% of respondents across all industries.
In response, almost three-quarters of CM CFOs (73%) are considering deferring or canceling planned investments, targeting mostly general capital expenses, such as facilities. They also say technologies that can improve their understanding of changes in customer demand are a top-three priority as they plan changes to their supply chain strategies (41% vs. 30% for all sectors).
CM CFOs are planning workplace safety measures (86% vs. 77% for all sectors) and reconfiguring work sites to promote physical distancing as part of their transition back to on-site work (77% vs. 65% for all sectors). They recognize that consumers want the assurance of a safe physical environment above all else, especially because the majority of CM products and services require a physical component, despite the continuing shift to online.
Takeaways
Consumer-facing companies continue to be among the hardest hit, as the public health crisis keeps the majority of consumers confined to their homes for now. As they grapple with immediate challenges, CM companies are pulling back on capital investments. However, most are still planning to shore up their digital presence in response to accelerated online demand that could last well beyond the recovery period.
Health system pivots to new ways of working
What's on the mind of financial leaders in the health industry? As they plan to bring more of their workforce back on-site, they are more likely than leaders in other industries to be leaning on technology to help them manage staffing uncertainties. Fifty-four percent of healthcare CFO respondents said they plan to accelerate automation and new ways of working, compared with an average of 40% across all industries.
Healthcare organizations are simultaneously solving two critical issues: uncertainty about demand and protecting their workforce. Health organization CFOs (70%) were more likely than executives from other industries (an average of 50%) to report that they expect higher demand for employee protections in the next month. Meanwhile, consumer anxiety over their own safety is driving up uncertainty about demand for healthcare and medical products. Forty-one percent of healthcare finance leaders listed tools to better understand customer demand as a top-three priority area when considering changes to their supply chain strategies, compared to 30% of financial leaders in all sectors. Fifty-one percent of healthcare finance leaders said they are making staffing changes as a result of slowed demand.
Takeaways
A survey conducted by PwC's Health Research Institute in early April found that some consumers are delaying care and medications amid the pandemic. In this latest PwC survey of CFOs, healthcare leaders report uncertainty about how much of their business will return as the threat of the pandemic ebbs, making staffing decisions difficult.
As the nation continues to grapple with the pandemic, getting back to work is top of mind for US financial leaders overall, but this is an especially pressing issue for health leaders. They must plan for their own workforces, while dealing with an unfolding financial calamity — 81% expect their company's revenue and/or profits to decline this year as a result of COVID-19. On par with other industries, they expect this decline, even though their organizations play central roles in addressing the human toll of the pandemic. One strategy is to use telehealth technology to virtually care for patients, thereby protecting patients and caregivers during the pandemic.
Financial firms see fewer layoffs, but slower recovery
Financial services (FS) CFOs are bracing for a longer road back to normal. About a third (35%) now think it could take six months to get back to business as usual, up sharply from 15% just two weeks ago. They're also more optimistic about the bottom line. More than a quarter (27%) of FS survey respondents expect revenue and/or profits to fall by 10% or less. Across all industries, only 18% felt as confident.
Takeaways
Banks are playing a critical role in helping stabilize the economy, as they work on the front lines to distribute CARES Act provisions. Along with insurers and asset managers, they also rely heavily on workers with specialized technical and institutional knowledge. This may explain why FS CFOs expect fewer layoffs (15% vs. 32% overall) or furloughs (17% vs. 44% overall) over the next month. Now, they're trying to focus on keeping workers healthy and safe.
Conversations are starting to shift toward when and how to transition back to physical offices. For some employees, work may look very different: More FS CFOs are considering making remote work a permanent option for roles that allow it (60% vs. 49% overall). To better protect their employees, they're also looking to evaluate new tools to support workforce tracking and contact tracing (32% vs. 22% overall) as part of the return-to-work process.
Deeper insight into health of suppliers is top priority for industrial products
The industrial products (IP) sector is in full-throttle cost-cutting mode. Nearly all IP CFOs (96%) report considering cost containment measures, compared with 87% two weeks ago. Some of this comes in the form of layoffs: 49% of IP CFOs expect layoffs to occur vs. 36% two weeks ago. The longer the crisis lasts, the longer the impact on recovery times for their business. When asked how long it would take for their business to return to business as usual if the COVID-19 crisis were to end today, 15% of IP CFOs said less than one month, down from 25% two weeks ago.
Meanwhile, they're closely examining challenged supply chains. When asked to list their top-three priority areas when planning changes to supply-chain strategies, 66% of IP CFOs identified understanding the financial and operational health of their suppliers, compared to 54% of CFOs across all industries. A majority (56%) also cited developing additional and alternate sourcing options as a priority. And the extent of the financial damage is sinking in: 65% of IP CFOs estimate 2020 revenues and/or profits will drop at least 10%.
Takeaways
IP CFOs are signaling they're in the thick of the crisis, as they absorb historical lows in production, with March US industrial output plunging to levels not seen since the end of WWII. Continued cost actions are still in the cards.
IP finance leaders are looking ahead to get back to business, with some already bringing workers back on-site. Some are expecting changes to the workplace. Thirty-nine percent of IP CFOs are considering making remote work a permanent option for roles that allow, and 31% are considering accelerating automation and new ways of working. While these are still early days for US producers in returning to work, bringing millions of workers back into the fold may well usher in more change management than the industry now expects.
Tech, media and telecom well-positioned to power the recovery
Technology, media and telecommunications (TMT) companies are well-positioned for recovery from the initial blow of COVID-19. As they stabilize operations in response to the crisis, the percentage of TMT CFOs anticipating revenue and/or profit declines is down 19 percentage points from two weeks ago to 65%. The data suggest that TMT companies are preparing for a future in which virtual work options gain greater acceptance over traditional office settings. TMT companies are more likely to reduce their real estate footprint as they transition back to on-site work (38% compared to 26% for all sectors), and 55% say they're planning to make remote work permanent for positions that allow.
Of those who said they're considering deferring or canceling planned investments, TMT companies are less likely to reduce digital transformation investments (13%) than all sectors (22%). Their increased optimism about digital investment as they strategize for the future is further borne out by the data: Two weeks ago, of those who said they were deferring or canceling planned investment, TMT was on track to reduce digital investments at the same rate as other sectors (25%).
Takeaways
The resilience of TMT companies is evident in their approach to this crisis. Bolstered by robust liquidity, the majority of companies in the sector are looking ahead to a recovery they will power by using both organic growth and M&A. In the wake of a crisis that has accelerated more widespread virtual connectivity, look for new emerging-tech-enabled business models to take shape.
Where to focus next
COVID-19 has put businesses under enormous strain to drive new ways of working. When the pandemic began, many companies put their people's health and safety at the center of their decision-making, and they appear to be doing the same as they prepare to ramp up business. With most firms expecting to bring people back on-site in phases, leaders will need to help employees adjust to a changed environment while still managing the well-being, engagement and productivity of all workers. Purpose-led communication will continue to be critical to keep people informed, and leaders should demonstrate empathy while helping employees adjust to what will likely be an extended transition period.